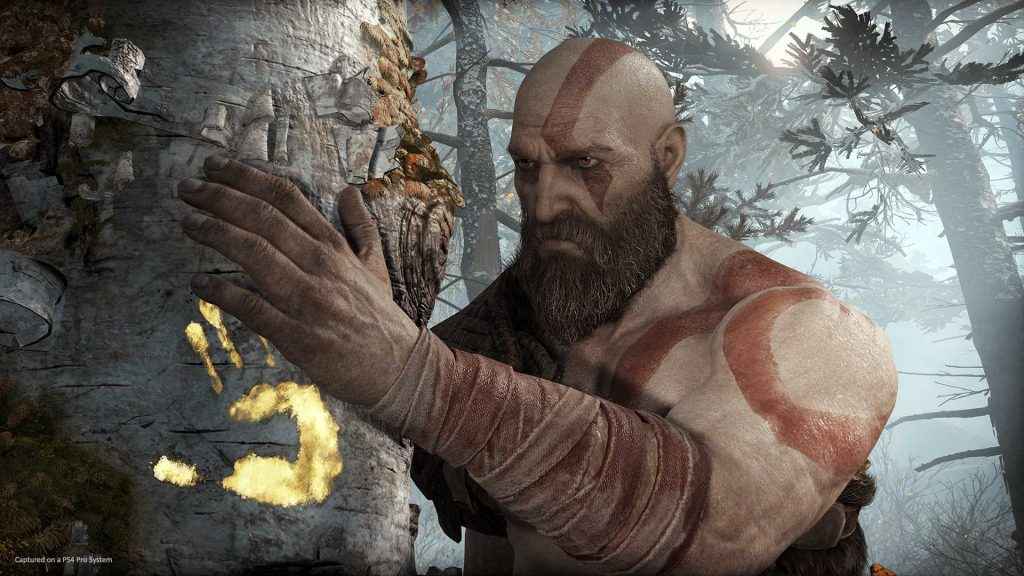 One of the many things you'll be searching for in Sony Santa Monica's PS4 exclusive is the God of War Jotnar Shrines Locations. These magical shrines reveal more about the Norse lore of the game, and will help you unlock one of the God of War trophies, called the Truth Trophy.
Jotnar Shrines can be found throughout your journey across the numerous realms of Midgard in God of War. You'll find Jotnar Shrines at different sections during the campaign, and some can't be discovered until you reach a certain point.
Each of the Jotnar Shrines locations will give you an insight in the lore behind its characters and realms. Find them all and you'll also complete the 'More Than Myth' Labor.
These Jotnar Shrines are unmissable. They look like huge wooden cabinets. Simply open the door and soak up that Norse mythology.
If you're looking for more tips, check out our list of the best God of War skills and some of our artifact walkthroughs, including Family Heirloom Artifacts and shiphead locations.
| | | |
| --- | --- | --- |
| God of War Jotnar Shrines Location | Notes | Lore Unlocked |
| Wildwoods | Deer Hunt after you leave temple. Take a left, climb up the chain. Up stairs. Break planks. | Skoll & Hati |
| River Pass | Search the caves for the underground temple. Take a left when you cross the wooden bridge. Veer to the left to find the Jotnar Shrine. | Hrungnir |
| Shore of Nine | Go across the bridge to the Vanaheim Tower gate. Enter, take a left and smash the rocks to find the Shrine. | Jormungandr |
| Alfheim - Lake of Light | Head up the light bridge, take a right at the door, head down the path and you'll see the Shrine on your right. | Groa |
| The Mountain Region | At the mountain pass, you'll need to climb up. There's a path blocked by red roots. Head to the next room on the right and grab the item from the branches. Throw it at red roots and fire shock arrow at it. | Ymir |
| Near Lookout Tower | Climb up the ladder from the Lookout tower, down the zip line and it's in front of you. | Thrym |
| Tyr's Temple | You'll find this automatically playing the story after you've completed the sand puzzle and you head to the lower levels of Tyr's Temple. | Bergelmir |
| Thamur's Corpse | You can get this until you have the Giant Chisel which opens up the Hidden Chambers in God of War. It's just behind the large door leading to the chamber. | Thamur |
| Konunsgard | Inside the Dwarven King's Temple. Take an immediate right into the first room. | Starkadr |
| Veithurgard | Enter the temple and it's just past the first fiery torch. | Skadi |
| Muspelheim | Just to the left of the Mystic Gateway. | Surtr |