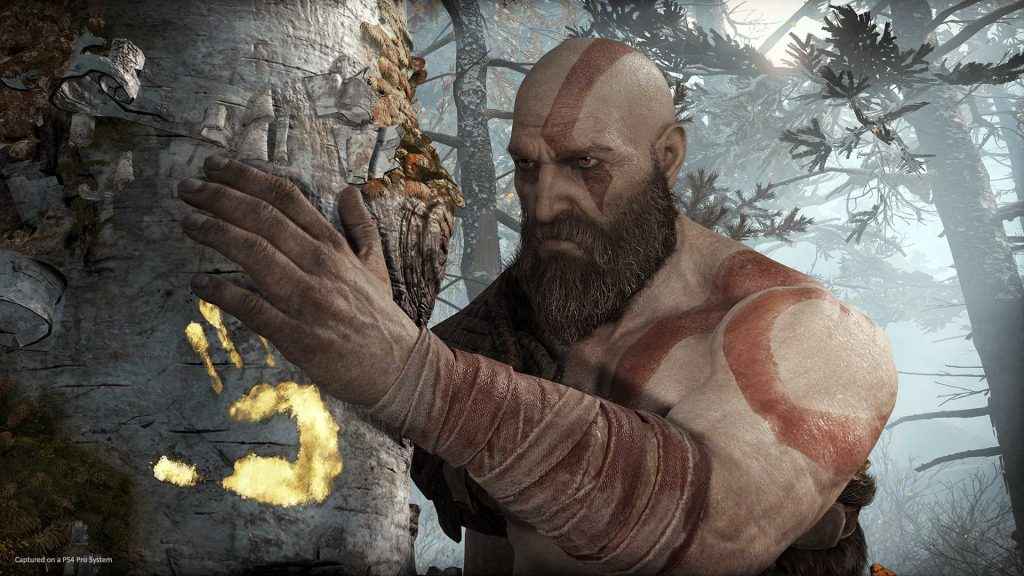 The God of War review scores have started to flood in, and it's great news for PS4 players. At time of writing, God of War PS4 holds an average of 94% on review site, Metacritic.
In our own God of War review, we described Kratos' latest adventure as a "memorable journey with unerring focus. Kratos' new beginning is masterfully written, emotionally resonant, and a thrilling challenge." Alongside our own 9.5/10 score, there's high praise across many other gaming sites.
God of War Review Scores
Here's a selection of God of War review scores so far. Visit Metacritic for a full list.
GamesRadar - 10/10: "One of PlayStation's finest moments, Kratos has been reimagined for a new audience while keeping the best bits of what originally made him great."
PlayStation Lifestyle - 10/10: "This new narrative tone has heart, and serves to make Kratos much more relatable in his new role as protector, while remaining as brutal as past installments."
God is a Geek - 10/10: "One of the best games on PS4, and one of the best games of this generation. A masterpiece."
Destructoid - 10/10: "Sony Santa Monica has made it clear that there's more story to tell, and I hope the exact same team is able to tell it."
Game Informer: 9.8/10: "God of War learns from its past while clearing an exciting path for the future, and emerges as one of the best games of this generation."
Gamesbeat - 9/10: "God of War is an exhilarating, beautiful action game that turns one of PlayStation's biggest icons into a character you can care about."
Attack of the Fanboy - 9/10: God of War has seen considerable changes across the board from previous games in the series, but almost all of them feel like they were for the better.
Twinfinite: 8/10: God of War marks the glorious and bloody return of everyone's favorite Spartan, and with the new dive into Norse mythology, there's still plenty of adventures to look forward to as the series evolves.
God of War is due for release exclusively on PS4 on April 20, 2018.