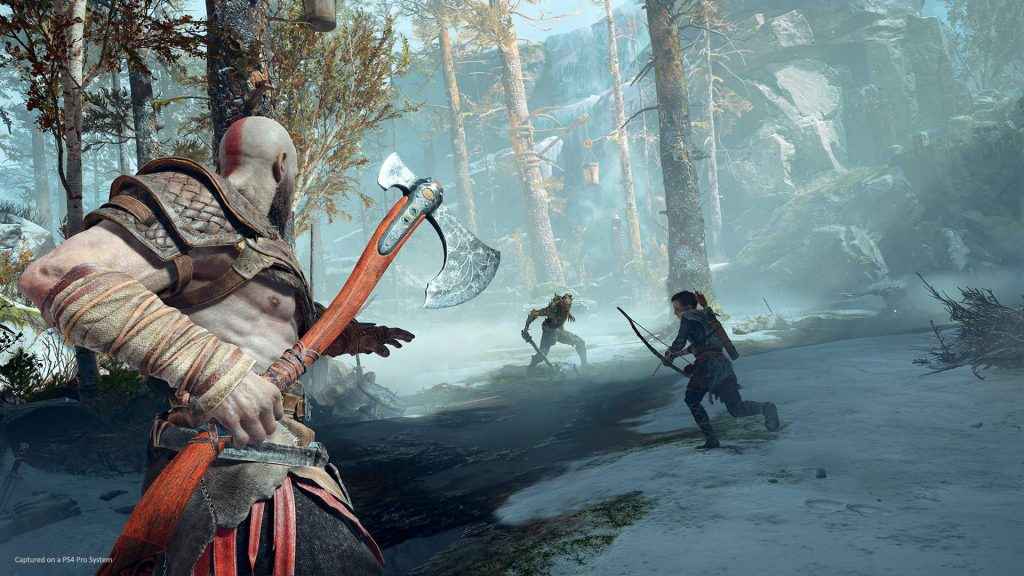 God of War on PS4 has many boss fights. Kratos enters the Norse realms with his Leviathan Axe raised and prepares to battle against giant bosses!
The first boss you encounter is The Stranger, and in the follow boss fight guide we're going to show you how to defeat him. Watch the video below, or follow this guide on how to defeat The Stranger.
God of War The Stranger Boss Fight Tips
1.When you see a red circle appear dodge out of the way as he will smash the ground and Ice will pop out in you're direction.
2.He will sometimes glow blue indicating he will attack you, either block or dodge. you can also parry his attack by blocking right as he hits you.
3.He will dash around in a zig zag formation. when he gets close just block or parry his attack when you see him getting close.
4.Later on in the fight he will jump into the air and frost will start to build up on the ground where he's going to land. Just move out of the way to avoid it.
Stay tuned for more boss fight guides, including the end boss, and check out tips for leveling up Kratos. Get more God of War help, by clicking on the links below.