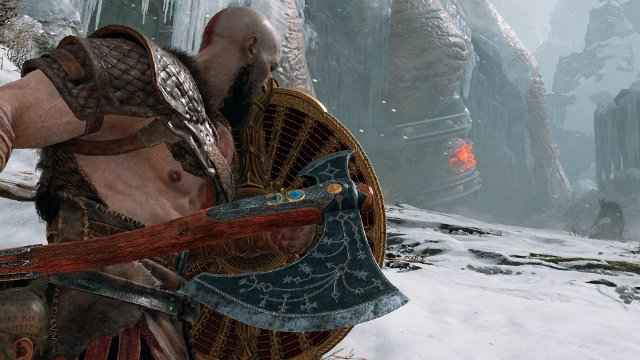 God of War can claim another triumph in what is now becoming a procession of them, Sony Santa Monica's epic was the top-selling game on all formats.
The figures, as reported by mcvuk.com, show Kratos outstripped the likes of Far Cry 5, PUBG, FIFA 18, Sea of Thieves and blasted well past Nintendo Labo.This is highly impressive considering God of War didn't release until April 20th.
Remarkably, sales for God of War nearly reached in eight days what Horizon Zero Dawn or Monster Hunter World sold in one whole month in the UK. The game sold a massive 3.1m copies in its first three days to become the fastest-selling PS4 exclusive to date.
God of War Sales: Sony Boosted
The knock-on effect is that Sony went back to the top of the publisher's charts for April, taking 22.2% of the market in units and 27.5% in value.
Elsewhere, Sega's Yakuza 6 debuted at No.24, with Month One sales up 35% compared to last year's Yakuza 0.
Here's the Top 10 for sales in April on all formats. (Sales from April 1-28)
God of War (PS4)
Far Cry 5 (MULTI)
FIFA 18 (MULTI)
Mario Kart 8 Deluxe (SWITCH)
PlayerUnknown's Battlegrounds (XBOX)
Sea of Thieves (XBOX)
Grand Theft Auto V (MULTI)
Fallout 4 (MULTI)
Super Mario Odyssey (SWITCH)
Call of Duty: WWII (MULTI)
God of War has all the hallmarks of being a standout game when we come to the end of year awards. It has a metacritic score 0f 95/100 and is selling incredibly well, with a largely positive reaction from players.
Safe to say, the next PS4 exclusive out the door, Detroit: Become Human, will find it incredibly difficult to match such a reception.