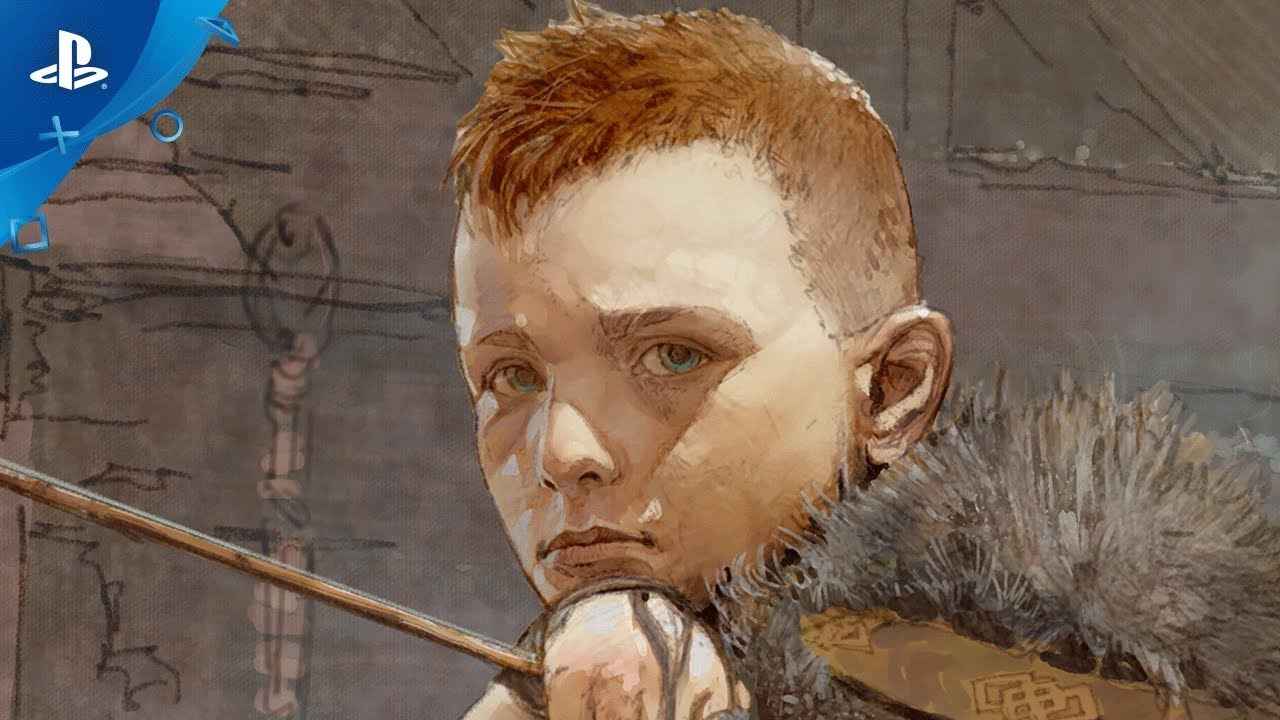 Sony and Facebook have joined forces to launch a new text adventure based around the God of War franchise.
With the idea to stir interest in the upcoming launch of God of War on PS4, God of War A Call of the Wilds follows the story from the view point of Kratos' son Atreus.
God of War A Call of the Wilds Hits Facebook
The synopsis reads:
"Play as Atreus as you venture into the Norse Wilds beyond your home for the first time. Keep a sharp eye, the woods are full of both unknown danger and undiscovered treasure."
It's a typical text-based adventure where you type in commands. He's a very short section from Chapter 1: Atreus' Lesson
"You wake up in your one-room cabin. From your window, you can see the morning sun casting long shadows throughout the woods."

We type "Get out of bed"

"You get out of bed. The cold winter air bites at your skin, and you shiver in place. You can go North, West, East, and South.

There is a door to your South. Your clothes hang on the wall on one peg, your bow and arrows on another. A mortar and pestle sits on a small shelf above. Your few wooden toys are scattered beneath your clothes. "
You get the picture, right?
You can try it out yourself by opening Facebook messenger.
If you're waiting for the real deal, then God of War PS4 is due for release on April 20, 2018 exclusively on PS4.