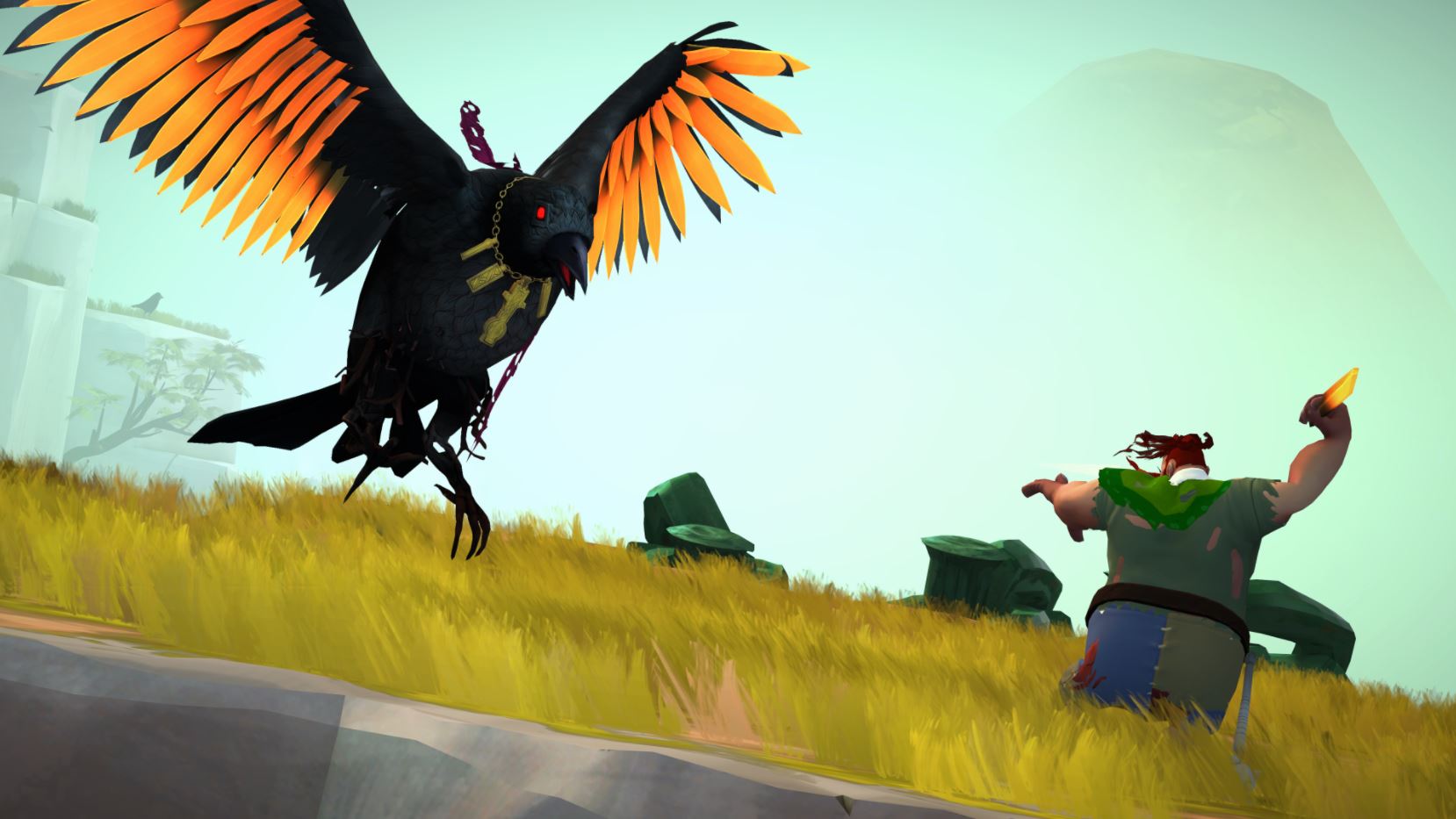 Clever Beans has outlined the DLC roadmap for Gods Will Fall on PS4, which includes 3 new Realms, delivered at three points throughout the year.
Throughout the three drop points, 3 new gods will be added, each with their own realm. New weapon classes, items, skills, and extras will be scattered throughout the realms for you to collect. The Warrior's Garb will also be added which allows your clan to dress up in the finest armor and gear.
These drops will come at two points in Q2 2021, with the third arriving in Q3 2021. A free DLC called The Dolmen Depths will also arrive in Q2. You can see the full roadmap below: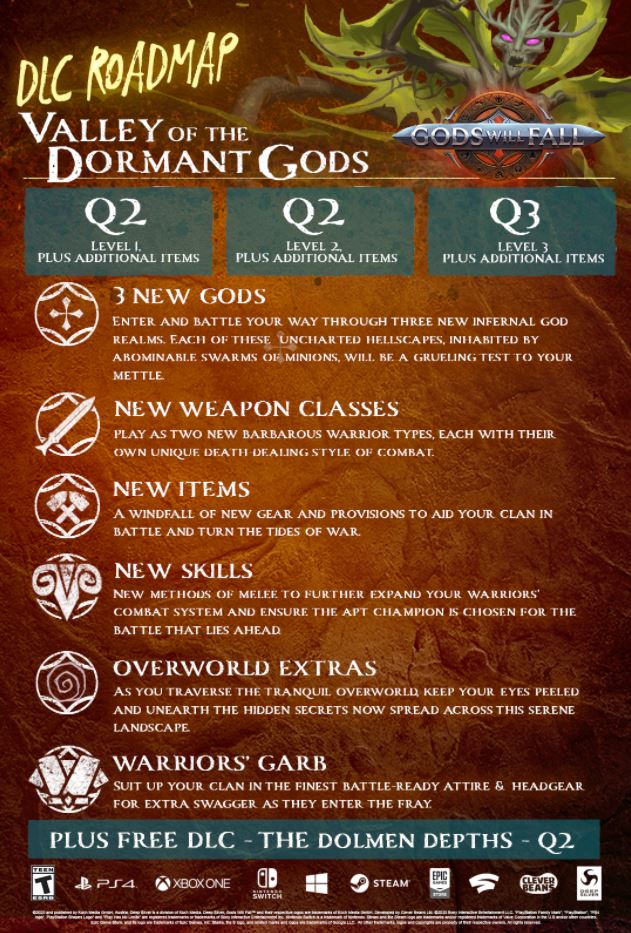 We didn't love our time with Gods Will Fall, citing a number of gameplay issues and structural problems in our review, which you can read here.
Gods Will Fall is available now on PS4 and playable on PS5 via backwards compatibility.