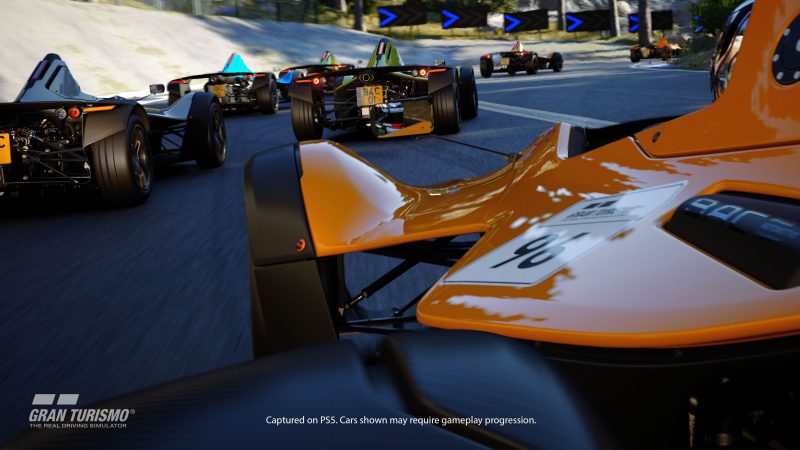 Gran Turismo 7 just had a State Of Play event dedicated entirely to filling players in on what they'll be able to expect this March 4, 2022. The whole event showcases just how much GT7 is a love letter to car culture and car fans, but it also showed off some new gameplay.
Interestingly, this gameplay showed off two new features in Gran Turismo 7, those being music rally and music replay. Firstly in music rally, it's a mode where you have no other objective but to drive, and enjoy the music.
Music replay, syncs your replays of your driving to music, for you to enjoy in a new way. Polyphony producer Kazunori Yamauchi does note that all the images you see throughout the gameplay were captured directly on PS5, which makes how stunning it looks even more impressive and exciting.
You can check out the new gameplay (@ 43:13) for yourself, here:
In other Gran Turismo 7 news, today's State Of Play also showed off an entire car museum within the game. Complete with a detailed history of famous cars, and car manufacturers.
Source – [YouTube]