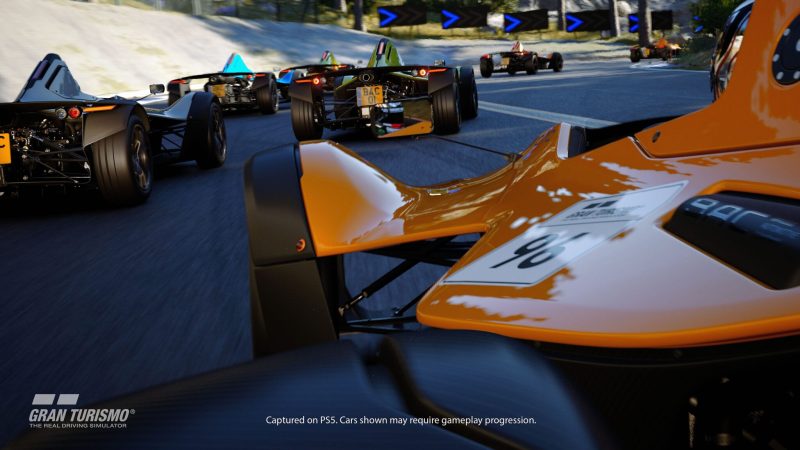 Gran Turismo 7 VR will be coming to PSVR2 at launch, through a free upgrade for those who already own Gran Turismo 7, PlayStation head Jim Ryan revealed during Sony's CES 2023 showcase.
One of the longest-standing franchises in PlayStation history, having Gran Turismo in VR is the kind of thing that just makes perfect sense. Gran Turismo is one of the best racing simulators in the industry, and that level of immersion is only bound to increase in VR.
The best part of all this is that it'll be coming as a free upgrade for anyone who already owns a copy of Gran Turismo 7, as it automatically adds an extra game that PSVR2 owners at launch can just jump into.
It also means that there are now officially two first-party titles from PlayStation that'll be available at launch for PSVR2 players, alongside the bevy of third-party titles that launch with the console as well.
Source – [Sony]