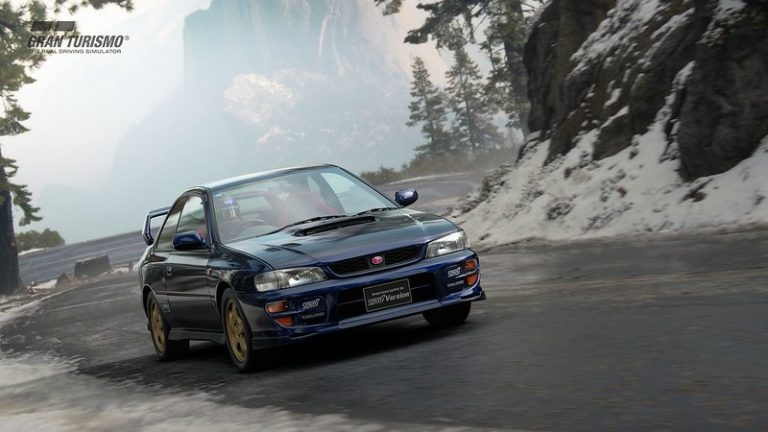 Polyphony Digital has released the Gran Turismo Sport 1.47 update patch notes, with this latest update available to download now for the PlayStation 4-exclusive racer. The patch includes a new legendary race track and a bunch of extra cars to get to grips with.
Gran Turismo Sport 1.47 Update Patch Notes
Get the full lowdown on the Gran Turismo 1.47 update below.
Porsche Taycan Turbo S '19
Lamborghini Aventador LP 750-4 Superveloce '15
Mazda Demio XD Touring '15
Mercedes-Benz 300 SEL 6.8 AMG '71
The Taycan is Porsche's answer to the question of sustainable mobility, their first fully-electric vehicle. A sports sedan that combines sports performance with everyday usability, its electric all-wheel-drive system uses two electric motors mounted on the front and rear axles, with the rear-motor encompassing a revolutionary 2-speed transmission allowing unparalleled acceleration and efficiency at high speeds.

Both the Turbo and the Turbo S models normally output 460 kW (616 BHP), but with the overboost feature engaged the output of the Turbo model is boosted to 500 kW (670 BHP), and the Turbo S cranks out a staggering 560 kW (750 BHP). This incredible power output is enabled by the first 800-volt power unit to be seen in a production car, which successfully achieves greater efficiency while drastically reducing charging time.
In addition to the new cars, there's also a new track in Circuit de Spa-Francorchamps, which is described as a high-speed technical circuit that has played host to numerous events over the years including F1 and endurance races. It's over 7km in length, features various ups and downs on account of the mountainous environment it is located in.
Highlights include the high-speed uphill corner 'Eau Rouge', the left-hand 'Blanchimont' and the 'Bust Stop' chicane, which has been the sight of many racing battles over the years. Drivers have praised the track, and view it as one of the most challenging courses in the world.
Finally, the following League events have been added:
Beginner League: Two new rounds added to the Group 4 Cup
Amateur League: Two new rounds added to the Real Circuit Tours
Professional League: Two new rounds added to the Nostalgic 1979
Endurance League: One new round added to the X2019 Competition Endurance Series
Source: PlayStation Blog