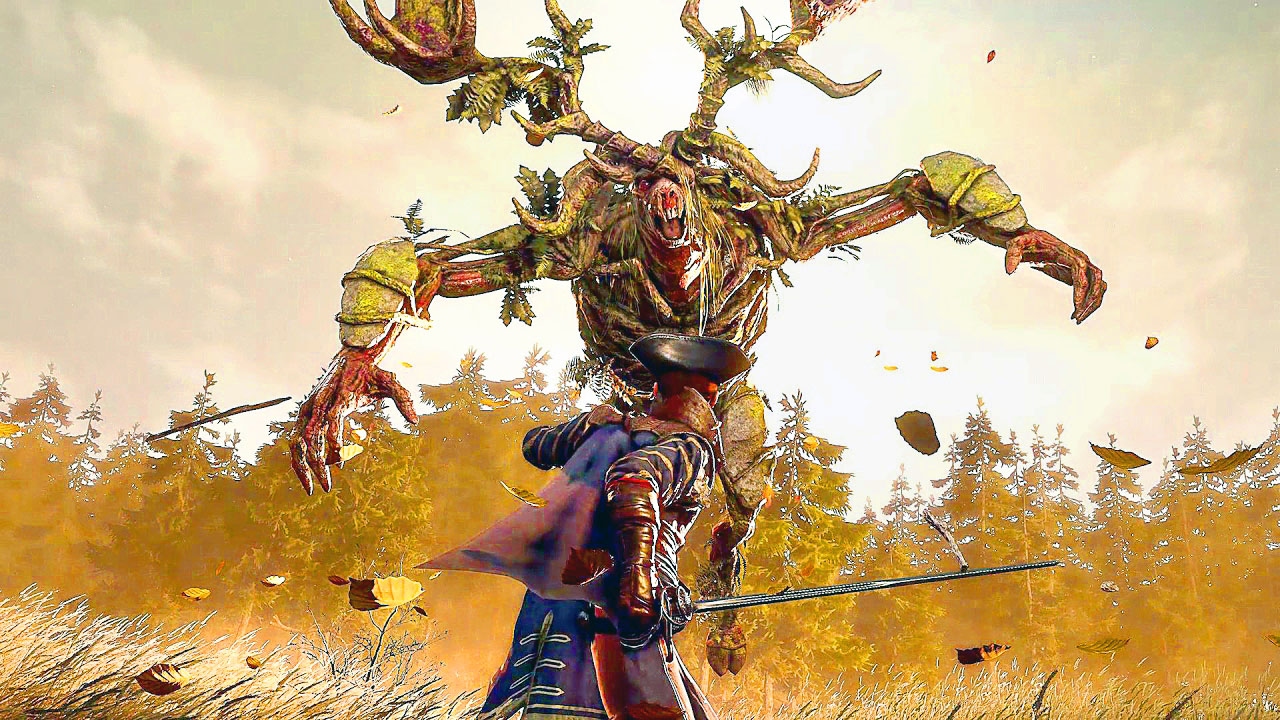 Focus Home Interactive has confirmed a Greedfall release date on Twitter, revealing the fantasy title will launch for PlayStation 4, PC, and Xbox One in early September. The game is in development at Spiders, and takes the form of a single-player action-RPG set in the 17th century.
Greedfall Release Date Targets September
Greedfall takes place on an island paradise recently discovered by numerous colonial forces, which is home to a race of Elves. Arriving on the island as a neutral human, players have the chance to ally themselves with the natives or one of the foreign nations that are competing to colonise the island.
Like any good fantasy-RPG worth its salt, Greedfall features player decisions that have a direct affect on the game's story, as well as the relationships between the island's factions. There's also a diplomacy system in place, and Spiders is promising around 35 hours of gameplay and 80 quests.
Amazingly, there's no fetch quests in Greedfall at all, as explained by Spiders during a chat with GamesRadar.
"We really wanted each quest to bring some lore elements," said Spiders CEO Jehanne Rousseau, "to really be intricate with the rest of the story, so of course some people will probably ask you to create some object for them or to find something for them but […] we have very strong narrative support, and every time it will make sense. No one will ask you to, you know, 'kill me three birds' or anything."
Character-driven stories are at the heart of Greedfall, as "most of the story comes from the characters […] in terms of their own story, their own roles, their own ideals, and based on these characters the story emerges and comes from that. Quests come naturally when you have a strong background for each character."
Greedfall is due for release on September 10.