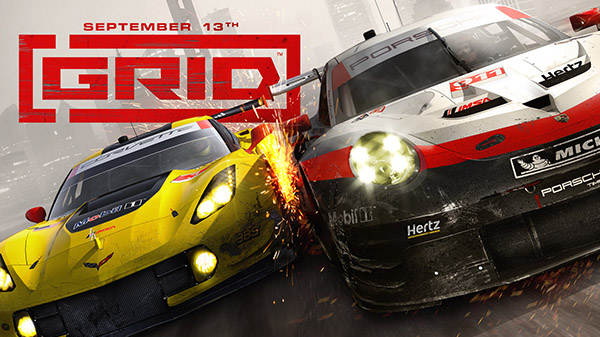 Grid, the popular racing series that was last seen back on the PS3, is returning to PS4 later this year in a brand new effort developed by Codemasters, the creators behind the successful DiRT and F1 video game franchises. The game will launch in two flavours this autumn, with players able to select from a Standard Edition and an Ultimate Edition.
Grid Release Date And Gameplay Trailer Revealed
Publisher Deep Silver confirmed a Grid release date of September 10 for the Ultimate Edition and September 13 for the Standard Edition of the game.
"From the creators of the hugely successful DiRT and F1 series, Codemasters invites you to take your place in the GRID World Series and compete in intense wheel-towheel racing with the most iconic and desirable race cars-current and classic, from GT through Touring and Muscle to Stock and Super Modifieds-and in some of the world's most iconic locations," reads the blurb.
The latest entry in the Grid series will pack over 70 motors under the hood, including modern staples such as the Porsche 911 RSR and the classic such as the Ford GT40. In addition, players will able test their metal on the track across 12 locations, including China, Malaysia, Japan, UK, Spain, and the US, with the goal of reaching the GRID World Series by selecting from six career paths.
Grid also implements a moment-to-moment scoring system, Racecraft, where racers are awarded for their technical and skilful execution while on the track. In addition, cars will take damage that will affect not only the look of your vehicle, but also its handling for both AI and human-controlled racers.
The Ultimate Edition of Grid includes a wealth of bonus content in addition to a copy of the game, including the Hypercar Track Day Pack, the Racing Hatch Track Day Pack, and GT Track Day Pack. Gamers can also snap up extra cars, player cards, player banners, unique liveries, and VIP status.
Check out the first Grid gameplay footage below.