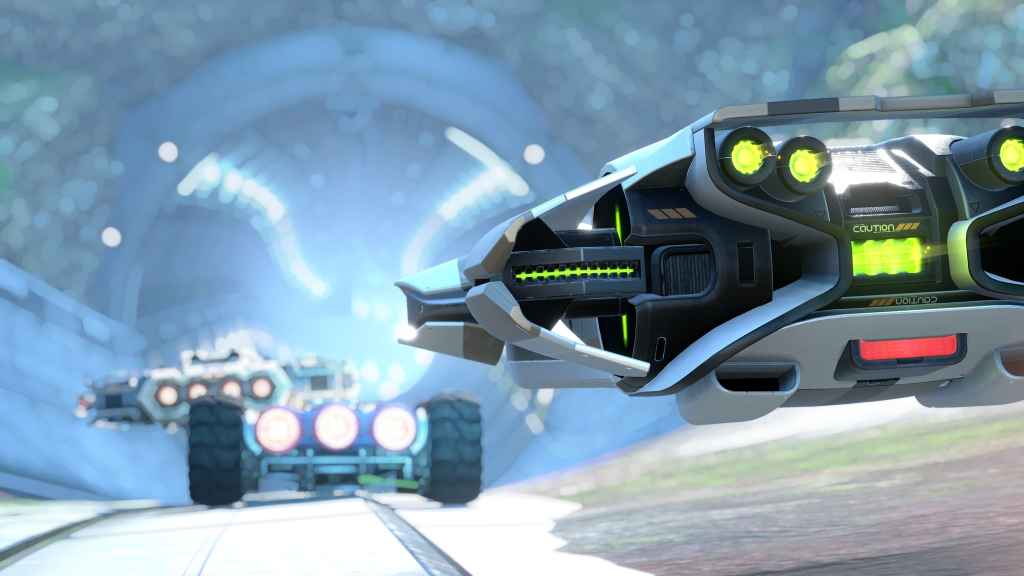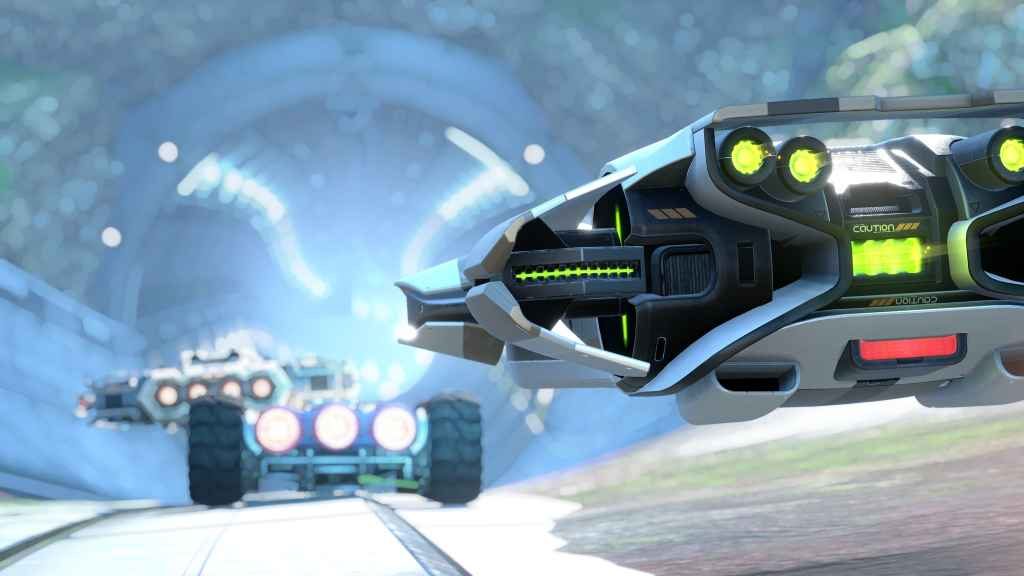 Publisher Wired Productions has revealed that the GRIP: Combat Racing AirBlades update is out now on PS4, Xbox One, and PC. With the Nintendo Switch port due later this month.
Available as a free download to anyone who already owns the base game, the AirBlades update has been described as a game-changer for the high-octane racer. Bringing together "futuristic anti-grav racers and wheeled vehicles" for the first time, creating, what Wired Productions executive director Leo Zullo calls a blend of WipeOut and Rollcage. Before going on to say that the team is:
Beyond exciting to finally be able to reveal AirBlades, as we see it as a true game-changer and industry first. GRIP: Combat Racing is a fantastic game and, thanks to the mighty talented team at Caged Element with their visionary idea and commitment, gamers are now able to experience an even more truly amazing and unique experience that helps to redefine the racing genre.
New Tracks and Features – The GRIP: Combat Racing AirBlades Update
Known as AirBlades (hence the name of the update), this new breed of anti-gravity racer forms its very own class of vehicle. One that's designed to go toe-to-toe with their aggressive, wheel-based counterparts.
AirBlades can be used on any existing circuit. Although a number of additional tracks, set within the frigid vacuum of space, are included in the update. Alongside "a robust new set of features" to thrill both racing fans and adrenaline junkies alike.
"GRIP: Combat Racing is now two games in one", according to developer Caged Element. "Giving racers the choice of how and where they drive!"
Launched on PS4, Xbox One, Nintendo Switch, and PC back in November 2018, GRIP: Combat Racing didn't enjoy the most earth-shattering launch in history. Nevertheless, we rather enjoyed it, awarding it an 8.5/10 in our review.
Source: Wired Productions