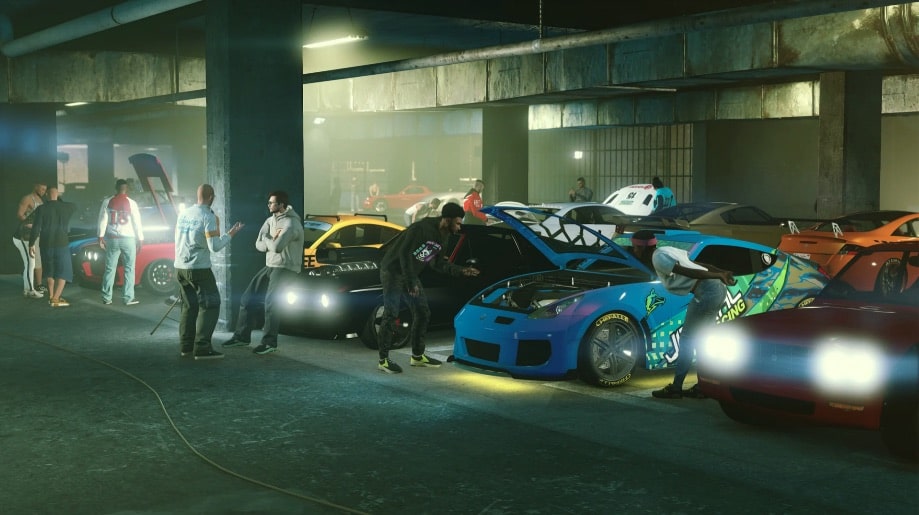 Rockstar Games has confirmed the release of GTA 5 update 1.38, which is now available for PS4, PC, and Xbox One versions of the critically acclaimed crime caper and adds the much-anticipated Los Santos Turners content.
Related Content – Sony PS5 Complete Guide – A Total Resource On PlayStation 5
Read up on the GTA 5 patch notes below.
---
THE LS CAR MEET
To get started, you'll need to visit a non-descript, graffitied warehouse on the edge of town in Cypress Flats — listen close and the sound of engines revving might give it away, or look for the makeshift finish line on the road outside. Inside, the LS Car Meet has a "good vibes only" policy, making it a great place to skip the attention of the law and any small-time chumps looking to terrorize the citizens of greater Los Santos.
Park your attitude (and your weaponized vehicles) at the door and share your love of car culture with some like-minded personalities. Here, you'll find countless ways to immerse yourself in the beating heart of the scene, show off prized personal vehicles from your collection or check out everybody else's.
Los Santos Tuners New Features
LS Car Meet Social Space
LS Car Meet Membership
17 New Vehicles
New Races
Reputation
Contracts
Los Santos Tuners New Cars
Annis Euros
Annis Remus
Annis ZR350
Dinka Jester RR
Dinka RT3000
Karin Calico GTF
Karin Futo GTX
Obey Tailgater S
Vapid Dominator GTT
Vulcar Warrenter HKR
Emperor B96
Pfister Comet 812
Pfister Comet RTT2
Ubermacht Sentinel R
Vapid Dominator RTX
Nightblade (Bike)
PCJ600 (Bike)