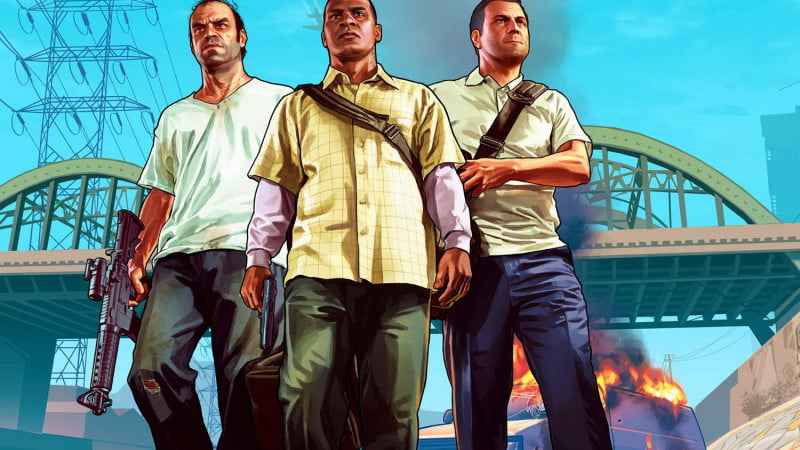 If you ever find yourself short of a prediction about the games industry, then Micheal Pachter is more than happy to provide you with one or six, especially if it's a juicy one. None come juicer than those concerning the juggernaut that is Grand Theft Auto.
This time, Pachter, a veteran industry analyst at Wedbush Morgan, spoke with Gaming Bolt about the whereabouts of a sequel to GTA V, a game that has taken up permanent residence in the charts since its initial release in September of 2013. He mused that with the imminent release of Red Dead Redemption 2 on the cards for developer Rockstar, that fans had best not get their hopes up for anything in the short term. Pachter even went on to state it could be a gap of nearly a decade from GTA V's release before we see GTA 6 out in the wild.
Pachter stated "I'll take over/under in 2022. I say it comes out after 2022. Remember, Red Dead Redemption 2 comes out eight years after the first one. So the idea that GTA 6 comes out before 2021 seems ridiculous. And Rockstar, the only announcements they've ever made more than a year before launch was because the launch itself was delayed. So best case, GTA 6 gets announced in 2020 for a 2021 release."
As predictions go, it's one that makes a lot of sense. Rockstar's output of titles has dwindled massively in recent years. No surprise as its games get bigger and more complex, and the quality bar is set pretty damn high for each one.
Also of note, GTA Online's monumental success has extended the life of GTA V far beyond any previous GTA title. You have to believe Rockstar will look to have a pretty long tail on Red Dead Redemption 2 as well. The end result of that is a very long wait for the next full instalment of Grand Theft Auto. Given how quickly a lot of franchises can burn themselves out these days, that's probably for the best.
In the meantime, the likely epic Red Dead Redemption 2 isn't too far off, and L.A. Noire popped up on PS4 at the end of 2017. So there's plenty of criminal shenanigans from Rockstar still available.