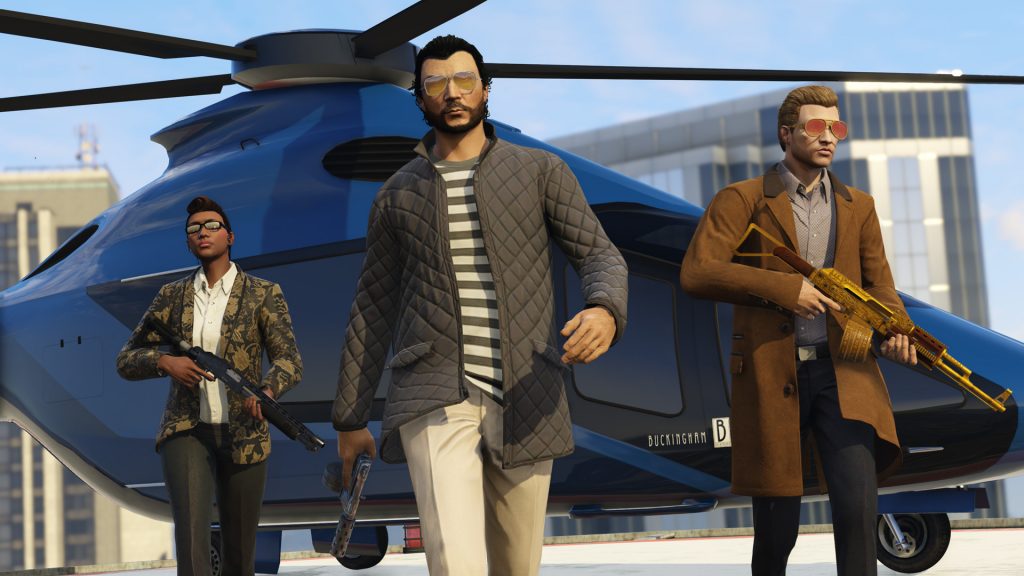 Rockstar is teaming up with Twitch to dish out some rewards for Prime users of the streaming service for GTA Online and Red Dead Online. The rewards will be available for PlayStation 4, PC, and Xbox One users, is as easy as linking your Rockstar Social Club account to your Twitch Prime subscription by July 19.
Twitch Prime Users Get GTA Online & Red Dead Online Rewards
Players can do this by hitting up this page, and as long as you've completed the tutorial mission and polished off 30 minutes in one of the games, the first batch of rewards will be deposited into your account.
In terms of rewards, you'll receive $1,250,000 in GTA Online, $300 for Red Dead Online, The Superior Ammo Bundle for Red Dead Online (30 Dynamite Arrows, 60 Incendiary Buckshot Ammo, 30 Volatile Fire Bottles, and 200 Express Ammo).
Furthermore, weekly discounts will be rolled out for Prime members on in-game store premium items, as well as 10% off all weekly discounted items. Meanwhile, Shark Cards and Gold Bar purchases will cough up as much as 15% in bonus value.
GTA Online was released in October 2013, one month after the release of Grand Theft Auto V on PlayStation 3 and Xbox 360. The multiplayer portion of the crime behemoth performed so well that Rockstar ditched plans for single-player DLC for GTA V, instead focussing on keeping GTA Online updated with fresh content.
Red Dead Online meanwhile recently came out of beta and is the online companion for Red Dead Redemption 2. It remains to be seen if it can match the popularity of GTA Online, but for now, Rockstar is busy tweaking and updating the Wild West multiplayer offering on a regular basis.
Rumours have been circulating recently regarding Grand Theft Auto 6, which is reportedly in development for PS5 and Xbox Scarlett and will take place throughout the 70s and 80s.