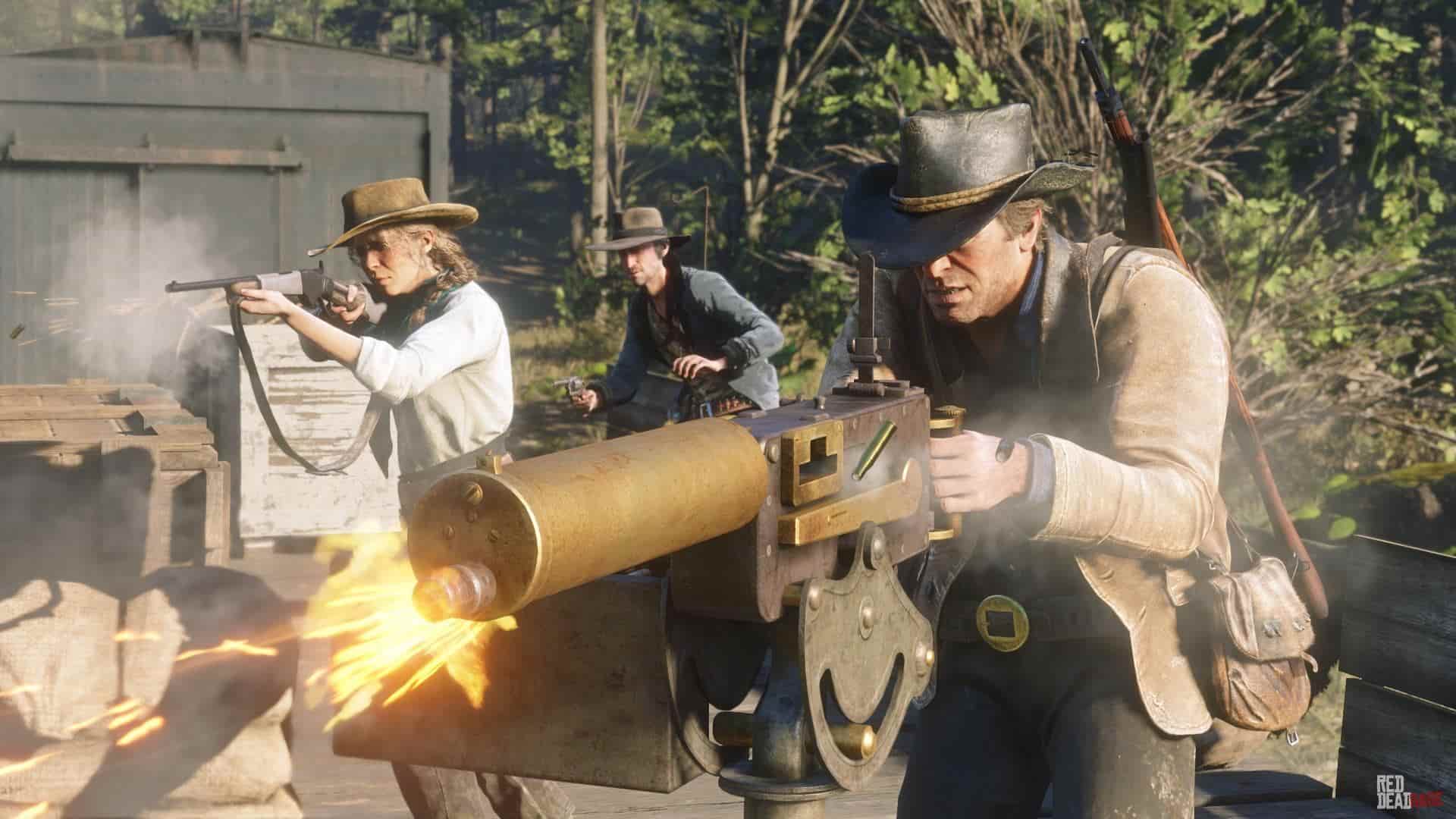 How To Find The Maxim Gun In Red Dead Redemption 2, Maxim Gun RDR2, Red Dead Redemption 2 Maxim Gun Location, RDR2 Maxim Gun – The Browning Gun, or the Maxim Gun as it's also known as, is a deadly weapon featured in Red Dead Redemption 2, and one that you'll probably be looking for if you want to complete the Red Dead Online Non-Player Enemies Killed challenge.
But where is the Maxim Gun located in RDR2? Read on to find out!
Related Content – Sony PS5 Complete Guide – A Total Resource On PlayStation 5
---
How To Find The Maxim Gun In Red Dead Redemption 2
First of all, you should tackle the 'Kill Them, Each and Every One' story mission. To get there easily, simply hit up the game's menu, click Progress, and then head to Story Mission and select the mission and hit Replay Mission. There will be a long cutscene, after which you'll have to ride to the next mission point, so head there right away.
Your next step is to 'get into Fort Mercer any way you can,' during which you'll be attacked by enemies, one of which is packing – yep, you've guessed it – the Maxim Gun. He's found near the front of the fort. To get the weapon, simply kill the enemy manning the gun and you can then use it yourself.
Once you do, you can mow down the required number of enemies for the challenge and complete the mission.