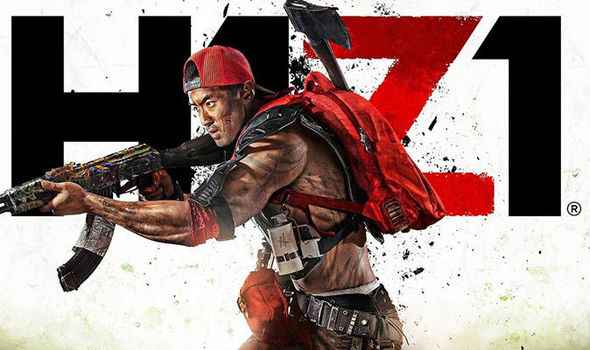 There's a brand-new H1Z1 PS4 update available today. Daybreak Games has detailed some of the changes coming to the free-to-play Battle Royale shooter.
Dropping on H1Z1 Battle Royale on PS4 this weekend, following some server downtime earlier today, is the brand-new weapon, the Desert Eagle. There's also lobby leaderboards and the ability to spy on the player who shot you down in spectate mode.
Alongside bug fixes, there's also the arrival of a new event challenge. The H1Z1 event challenge begins right now and tasks you with getting 15 Battle Pass Medals while killing 10 players in any of the three game modes. H1Z1 PS4 Update Patch Notes
Added a new weapon, the Desert Eagle. This very powerful pistol is found in Purple airdrop crates and shares ammo with the Magnum. The Desert Eagle is a one-hit-kill headshot if your opponent isn't wearing a helmet, so aim true!
The first implementation of the leaderboards has made its way into Fort Destiny – there are now daily, weekly, and monthly leaderboards in the lobby showing wins and kills. Climb the standings, see your name in lights, and show off to all your friends and foes.
Players now have the option to spectate the player who eliminated them in a Solo match.
Players now automatically tilt forward at the start of the match when entering the parachute phase.
Added a UI element that denotes when you are experiencing connectivity issues or packet loss.
New Event Challenge for the weekend starting October 5 – kill 10 players in Solos, Duos, or Fives and get 15 Battle Pass Medals!
BUG FIXES
Bullet impact sound effects now properly play on vehicles when the shooter is far away.
Fumigator Mask duplicates now always auto-scrap, as intended.
Fixed various vehicle skins, such as the Tie-Dye Offroader, occasionally not rendering correctly.
The Battle Royale game has received numerous updates since launch, including weapon balancing tweaks, HUD optimizations and the removal of some frustrating bugs.
H1Z1 is available to download now, free from the PlayStation Store. For more, check out the H1Z1 Battle Royale hub and review.