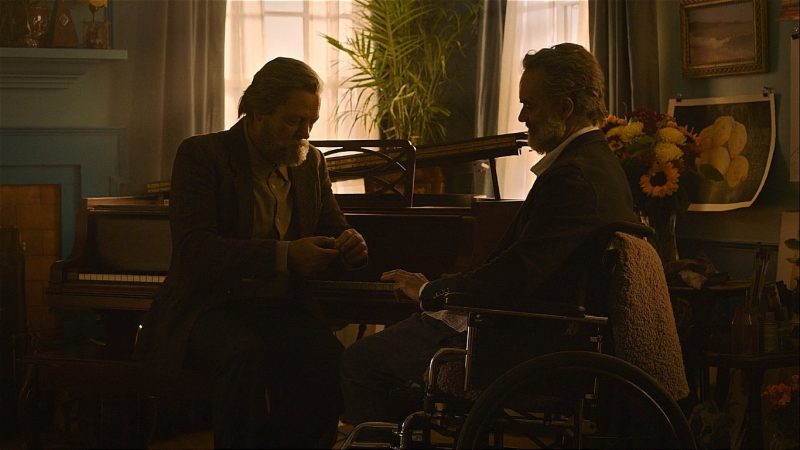 This week's episode for HBO's The Last Of Us might've been the "happy" episode according to Neil Druckmann, but it left most everyone else in tears before the credits rolled.
Bill and Frank's tragic love story struck a chord with viewers, though according to showrunner and writer Craig Mazin, the original director's cut of the episode cut even deeper.
A two-hour long director's cut made Mazin cry so hard it actually hurt, as he tells Deadline that he audibly said "Ow" because of how much he was sobbing.
"Peter Hoar did his director's cut with our editor, Tim Good, which was quite long. When they sent it to me, I think it was almost two hours or something like that.

So I was like, oh, that's probably not good. And I sat down, but I'm like 'Ok, I'll watch the two-hour version of this episode.' And I cried so hard that at one point, I actually said out load, 'Ow.' I mean, it hurt.

I cried so hard; it hurt. And I though, 'Well if these guys can do this to me and I wrote this f**king thing, then I think it might work pretty well on other people."
The episode is already a little over an hour, topping up at 73 minutes, but a two-hour long version of Bill and Frank's story is sure to be even more of a tear-jerker.
If the series is ever released in a physical version, hopefully the extended cut can be included there for fans to see.
Source – [Deadline via GamesRadar]