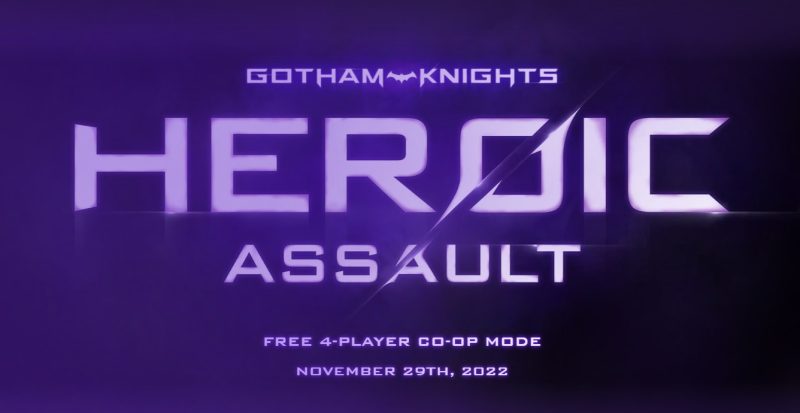 Gotham Knights lets you team up with a friend to be able to experience the main storyline, but you'll also be able to jump into an online mode called Heroic Assault, a four-player online co-op mode.
It won't be available at launch next week, but it'll be released on November 29, 2022. It'll be available to all Gotham Knights players as a free update, and that's about as much as we seem to know about it now.
Given the setting of Gotham Knights, it's easy to see the four-player co-op mode turn out to be something in a similar vein to Ghost Of Tsushima's Legends mode.
It could even perhaps have its own narrative, as the FAQ section that speaks about Heroic Assault is adamant that it is not part of Gotham Knight's main story.
So maybe it'll have its own, perhaps it'll even be something related to the endgame of Gotham Knights. Unfortunately we'll have to wait a while longer to find out, though at least we'll be able to jump into Gotham Knights in less than a week.
Source – [WB Games Montreal]
Gotham Knights Guides: