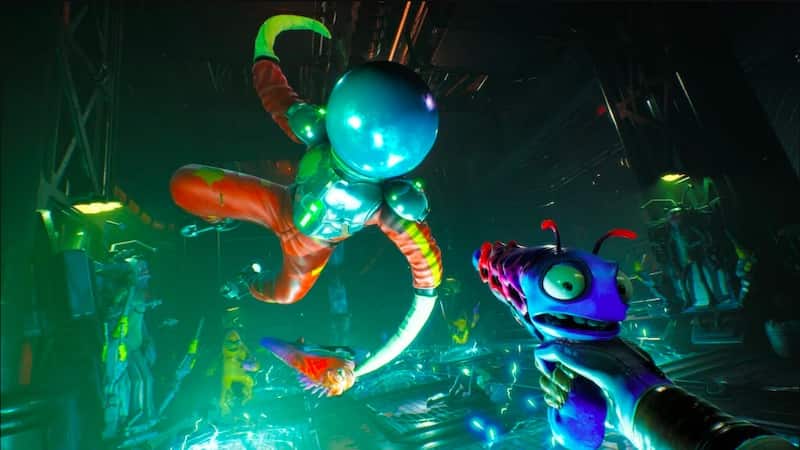 Squanch Games has announced that High on Life is now available for PS5 & PS4, which probably doesn't come as a surprise after it was spotted on the PlayStation backend.
Developed by Squanch Games, High on Life was originally released for the PC and Xbox Series X/S in December 2022, and takes the form of a first-person shooter that marries metroidvania elements with living alien weapons.
These living weapons are known as Gatlians and feature primary, alternate and special trick hole firing modes, while your sentient knife also features a grapple ability to help you navigate the game world. You'll upgrade your abilities as you progress too, allowing you to reach previously unreachable areas.
Related Content – Sony PS5 Complete Guide – Everything Explained About PlayStation 5 For New Owners In 2023
Mike Fridley, studio director at Squanch Games, commented:
The fans have spoken. And spoken. And spoken. We've been thrilled with High On Life's reception since it launched in December. Our PlayStation fans have been slightly less thrilled, which is why we're so excited to share that it's coming their way very soon. Like now soon! Thank you for your patience!