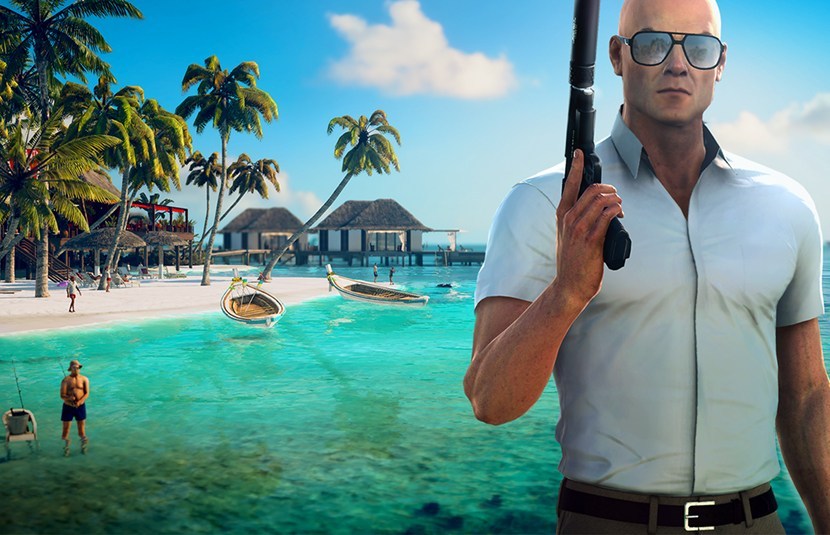 Hitman 2's September content roadmap has been blown wide open by developer IO Interactive, with Agent 47 set to visit a brand new location later in the month in the shape of Haven Island. There's plenty to soak up before that, though, with September 5 having kicked things off with the arrival of two new Escalation Contracts.
Hitman 2 September Roadmap
Next up on September 12 will be another Escalation Contract, this time on Mumbai, and also comes with a new suit to unlock in the shape of the Cashmerian. The following day will see the Blackmailer (Walter Williams) Legacy Elusive Target for Paris, but you'll only have 10 days to complete your mission.
Meanwhile, September 19 will open the floor gates to Featured Contract Submissions that revolve around the theme of Competitive Edge.
Our themes for Featured Contracts are purposefully open-ended to make sure that the talented Contract creators in the community are free to interpret them in many ways, ensuring some fun and varied contracts. Head on over to the dedicated Featured Contracts Submission Thread to submit your contracts for this month's theme. Submissions close at 9 am CEST on September 16, so get your submissions in before then!
Following this will be The Merle Revelation Escalation Contract on September 19, and gives you the chance to unlock the Emetic Grenade. Finally, the aforementioned Haven Island location will join Hitman 2 on September 24.
Here's the full blurb:
Haven Island (The Resort) is a brand new sandbox location that welcomes players to the warm beaches and tropical paradise of The Maldives.

This latest installment picks up directly after the events in the previous mission (New York) and brings an exciting conclusion to the HITMAN 2 Expansion Pass content.
Hitman 2 was released on PlayStation 4, PC, and Xbox One back in November 2018. Read our full verdict on Agent 47's globetrotting sequel here.
IO has indicated that Hitman 3 will happen at some point down the line.
Source: IO Interactive