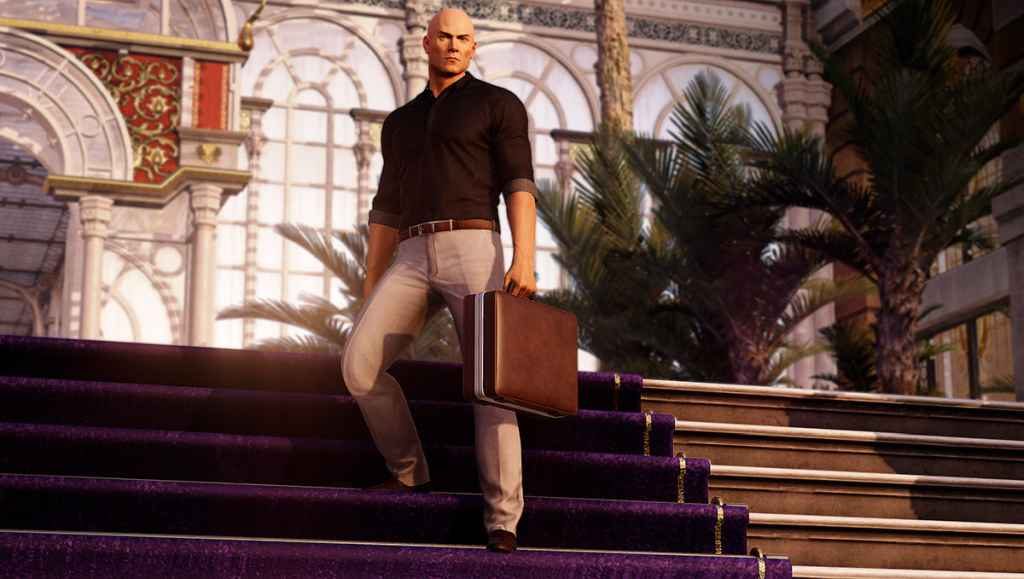 Hitman 2 The Appraiser, the game's third Elusive Target, is available as of right now on PS4.
Set within the stormy Isle of Sgàil (possibly my favourite location from Hitman 2), players can tackle The Appraiser anytime between now and the 3rd February. However, as usual, they'll only have one bite at the cherry; fail and they'll lose their chance to nab the associated rewards for eliminating 47's latest unscrupulous target.
Hitman 2 The Appraiser Mission Briefing and Rewards
The Appraiser, real name Miranda Jamison, spends her professional career evaluating works of fine art; or, more accurately, fixing prices to the benefit of her and her clients. Resulting in not only the ruination of countless galleries, but also the untimely deaths of several burgeoning artists.
Unfortunately for Miranda, however, she has recently earner herself a place on 47's hit list.
In her latest act of treachery, Jamison recently hired a gang of thieves to steal a valuable painting from a former client, but upon discovering her involvement, the disgruntled owner has hired the ICA to step in and handle the situation.

It's now up to Agent 47 to retire "The Appraiser" before the artwork is revealed.
You can find out more in the Mission Briefing video embedded below.
Anyone who manages to eliminate The Appraiser over the next ten days will unlock the 'Tuxedo and Mask with Gloves Suit'. One of the various cosmetic rewards that await players who successfully manage to off the game's cabal of Elusive Targets.
Developed by IO Interactive, Hitman 2 is an exceptional stealth action sandbox game that scored an impressive 9/10 in the PSU review.
Released on the 13th November 2018, Hitman 2 is currently available to play on PS4, Xbox One, and PC.