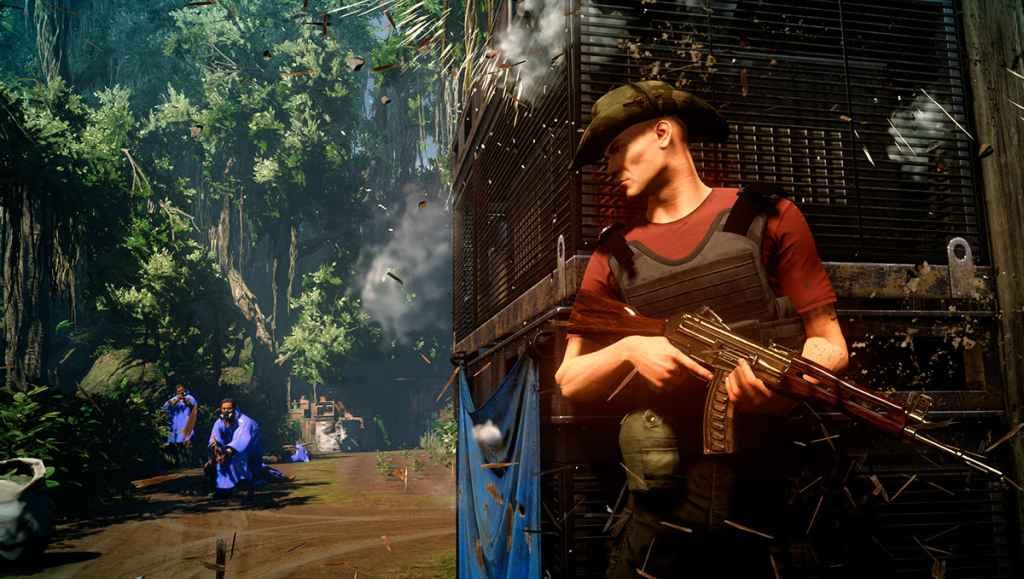 Because Christmas is a time of goodwill, sharing, and surreptitiously assassinating fictional tyrants, IO Interactive has set Hitman 2 The Revolutionary live on PS4, Xbox One, and PC.
The game's second Elusive Target, following on from The Undying, which cast Sean Bean in the leading role, The Revolutionary tasks players with bringing down radical militant Vicente Murillo, who, it just so happens, has set up his new base of operations in Santa Fortuna, Colombia.
Hitman 2 The Revolutionary is Only Available for Ten Days
Here's the official blurb for those eager to accept the challenge:
Warner Bros. Interactive Entertainment and IO Interactive today released the second Elusive Target mission in Hitman 2, featuring Vicente Murillo, a rebellious political figure known as "The Revolutionary" who mysteriously disappeared in South America during the 1980s.

Murillo has now returned and plans to create a new world order beginning with Colombia. Intel shows that leveraging his narcissism, propensity for lying and paranoia induced drinking habit could help Agent 47 neutralize the militia leader and finally put an end to his radical plans.
In addition to having but the one opportunity to eliminate their target, players will only be able to access The Revolutionary between now and the 30th December.
Those who succeed will then be rewarded with the "Casual Tourist with Gloves" suit. A full list of rewards for present and future Elusive Targets can be found, here.
Full disclosure: I completed The Undying myself, but it was incredibly messy. I don't think throwing a pair of scissors at Faba's head and then legging it to the nearest exit is quite what Diana Burnwood or the ICA had in mind when they gave 47 the contract.