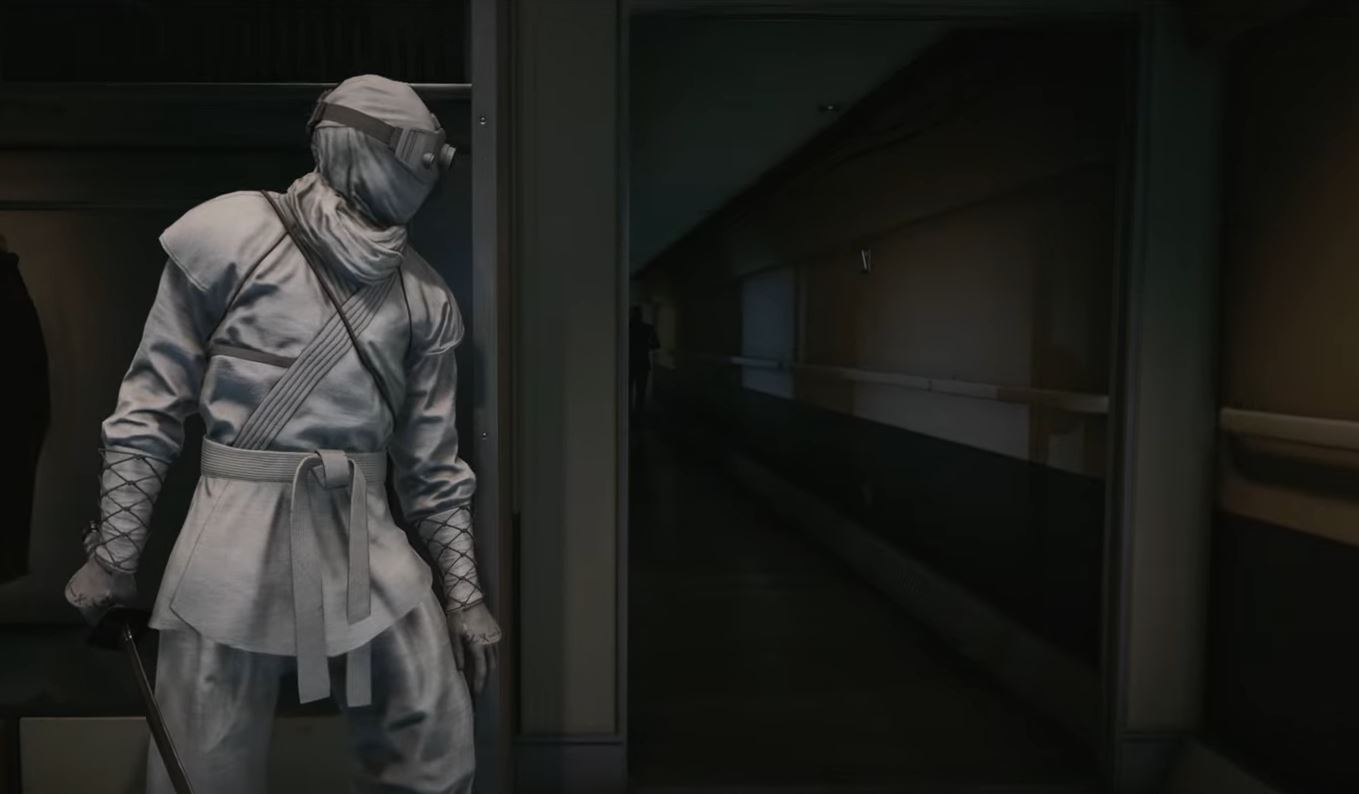 IO Interactive has revealed the Hitman 3 February 2021 roadmap, which includes a host of new content for the game, including a game update later this month, new media-created Featured Contracts, two new Elusive Targets, and a host of other goodies.
Owners of the Deluxe Edition or the Deluxe Pack, you will get The Proploff Parable Escalation Contract on February 23, set in the Carpathian Mountains, while The Gauchito Antiquity will take you to Argentina on the same day. These Escalation Contracts have unique unlocks, inspired by old Hitman games.
Regular players will get access to The Baskerville Barney Escalation Contract on February 4, which takes you back to Dartmoor and asks you to kill the entire Carlisle family through accidents. The Sinbad Stringent will then arrive on February 18, which takes place in Dubai.
For Featured Contracts, MinnMax has created a Dubai contract, which will arrive on February 11, while Kinda Funny's Dartmoor Contract arrives on February 23. Finally, the Elusive Targets known as The Deceivers are roaming the streets of Sapienza from February 26 to March 8. The major game update will also arrive on February 23.
IO Interactive have released a trailer for the Hitman 3 February 2021 Initiation Protocol roadmap, which you can see below, alongside the full roadmap: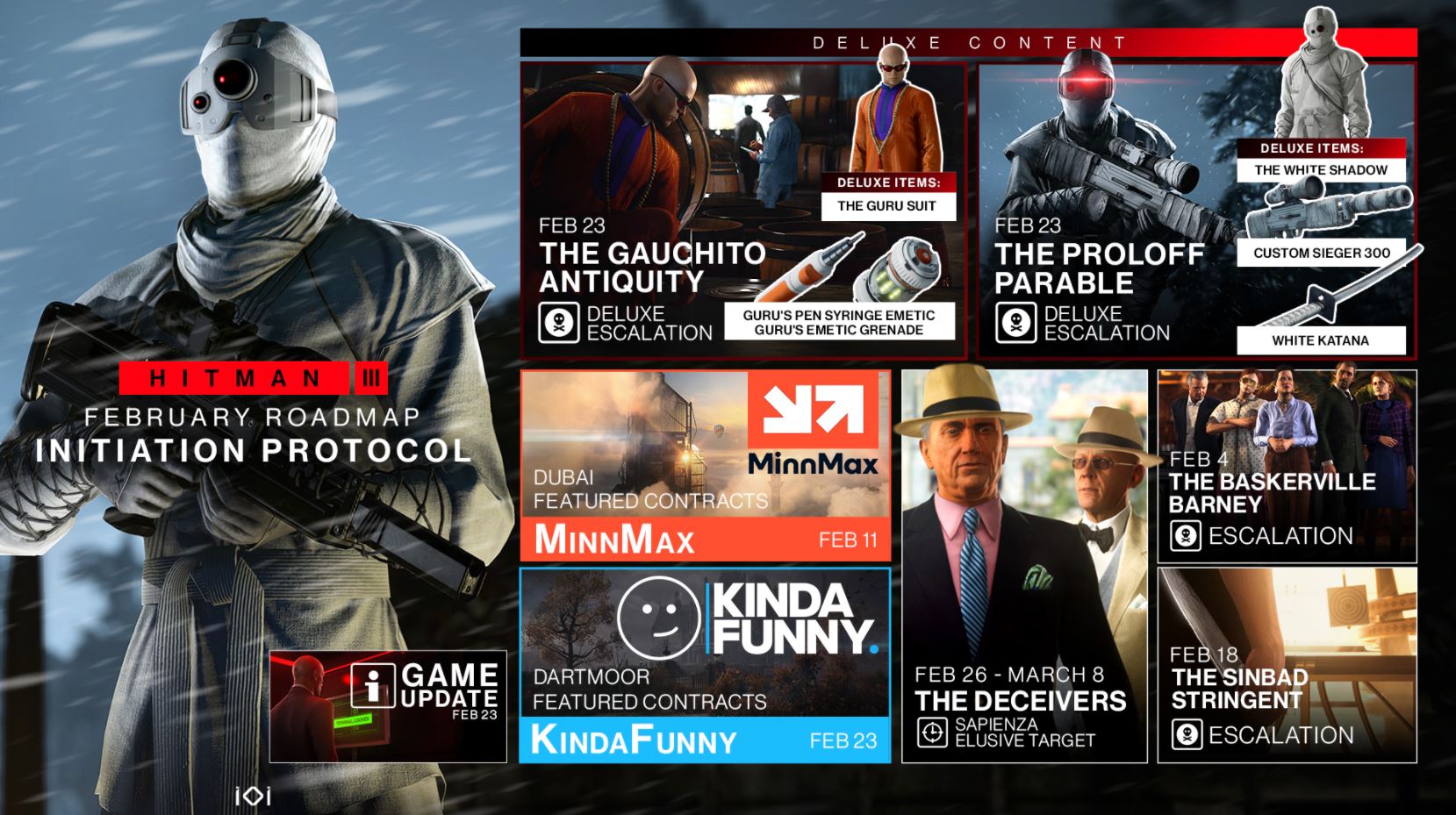 Hitman 3 is available now on PS5 and PS4 with PSVR support.