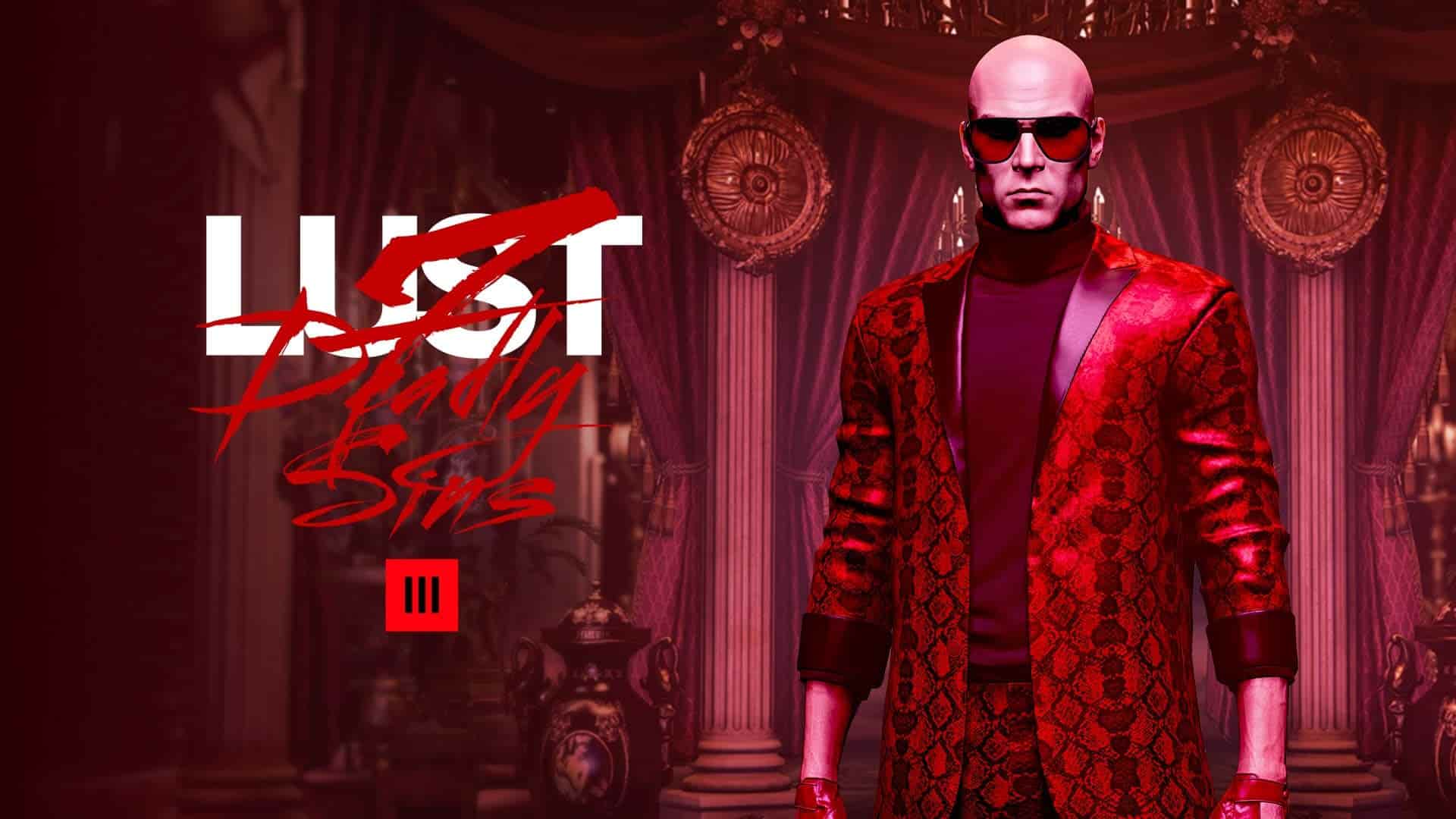 Developer IO Interactive has unwrapped the Hitman 3 update 1.07 patch notes, which ushers in the next chapter in the Seven Deadly Sins event, which is none other than Act 4: Lust. You can read up on the Hitman 3 1.07 patch notes below.
Related Content – Sony PS5 Complete Guide – A Total Resource On PlayStation 5
---
Your journey through HITMAN 3's Seven Deadly Sins continues with Act 4: Lust. This time, you're in Berlin…
This new content includes the Lust Assignation Escalation, a unique one-stage contract that tasks you with hunting down safes and blowing them open (alternatively, keys are available) to collect intel on a secret admirer. Collect the clues and observe everyone on the dancefloor to identify the secret admirer and the Pretenders. Each time you start the contract, the admirer will be randomly selected to make each playthrough different and put all of your sleuthing skills to the test.
Completing the Lust Assignation brings three unique rewards. First, the Scarlet Suit, a red snakeskin suit complemented by matching driving gloves and sunglasses. The perfect outfit to wear when winning hearts (or breaking them).
Dartmoor Garden Show
Welcome to the Dartmoor Garden Show, a brand-new, free and permanent event for all HITMAN 3 owners that arrives on August 5th.
This unique event is Dartmoor like you've never seen it before. With bright skies above, four distinct gardens have been installed in the mansion grounds to showcase the pinnacle of horicultural excellence from around the world. Each garden has been curated by a world-class gardner that will present their best blooms to three judges – who you might recognise as familiar characters from the opening of the Burj Al-Ghazali in Dubai. With unique installations, new gardeners and returning characters as the judges, there's a lot going on – but we're just getting started.
The Dartmoor Garden Show will play out as a three stage Escalation on your first playthrough, where a client and accomplice are randomly assigned, meaning that the winner of the Garden Show (which is based just as much on who is alive to claim the prize, as it is based on the quality of the gardens) will be different each time. Once you've completed all three stages once, you'll unlock the Summer Sightseeing Suit, the perfect companion for your future playthroughs.
You'll also unlock Deterministic Mode, which can be activated by resetting the Escalation back to Stage 1 and choosing a newly-unlocked Starting Location. In this new mode for the Dartmoor Garden Show, we remove the randomised element and give you full control of who should be left alive to claim the prize of Dartmoor's Greatest Gardner.
Finally, Contracts Mode is fully enabled for the Dartmoor Garden Show, giving you that chance to create your own contracts on any of the NPCs at the event. Craft your own narratives, setup your own challenges and compete for bragging rights with your friends.
Featured Contract Rewards
The Season of Lust brings another milestone reward for completing Featured Contracts. Rack up 50 completions across HITMAN 3 locations and the SMG Raptor by RubyRude is yours to keep.
New Unlockables

It's finally here. The ICA 19 Goldballer will be added to HITMAN 3 with the July Patch and can be unlocked by completing the newly added "Untouchable" challenge. Head to the Carpathian Mountains and complete the "Untouchable" campaign mission to add this highly-requested weapon to your inventory. If you've already completed the campaign, you'll need to complete the mission again to trigger the unlock.
GENERAL ISSUES (3.50)
Language Support
We've added full text localisation of all in-game menus and subtitles for the following languages on all platforms: Russian, Traditional Chinese and Simplified Chinese. All players will be able to access these languages after downloading the 3.50 patch.
Japanese Support
With the 3.50 patch, we've prepared the game for the release of the game on PlayStation Store in Japan on August 26th, including full text localisation of all in-game menus and subtitles into Japanese.
General Stability
We've resolved several issues and rolled out improvements to our online connectivity as well as fixed several issues that could cause the game to crash or be unstable.
Xbox Access Pass
We've made a back-end change to address an issue that could prevent some Xbox users from accessing their HITMAN 1 or HITMAN 2. Affected players should be able to access all of their own content within HITMAN 3 with no further issues.
Gamma Series X
We've resolved an issue for Xbox players that could cause some tiles in the menus to flicker if the Gamma Correction was set to any value other than 1.00.
Statistically Speaking
We've tweaked several issues with the Statistics page, including incorrect mastery levels being displayed, several visual elements not displaying correctly and certain progress bars that didn't 'fill up as expected.
The Face of Agent 47
We've resolved an issue where Agent 47 would wear a previous version of his face when wearing a suit from a previous game in the trilogy. Now, he'll always wear the HITMAN 3 version of his face, regardless of the suit he's wearing.
Featured Contracts Unlocks
We've tweaked a few issues with players being unable to earn the items attached to the Featured Contracts Milestone challenges, despite fulfilling the requirements. There's several causes for this, but we've worked through the various constellations and made adjustments for the known causes. Players who have completed the aforementioned challenges should see all relevant rewards unlocked and in their inventory after the 3.50 update.
Trophy/Achievements/Challenges
We've listed all the trophies/achievements and challenges that have had their unlock conditions tweaked in this patch below.
Fly Tipping (challenge) – Santa Fortuna
The Gig is Up (challenge) – Landslide: Sapienza
Shortcut Killer (trophy/achievement)
Master the Terroir (trophy/achievement) – Mendoza
Train Surfing – Carpathian Mountains
Concept Audio
We've resolved an issue where the audio fire rate of the Concept 5 firearms doesn't match the visual fire rate.
Credit Where It's Due, 3.50
We've updated the in-game credits to reflect work done since the last patch, including new members of the team that have joined.