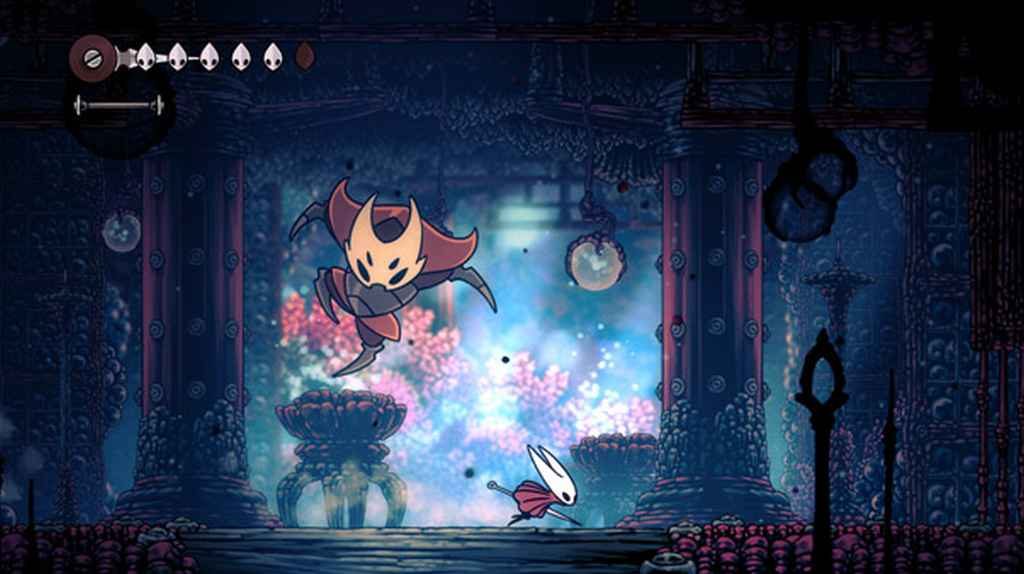 Developer Team Cherry has announced that it's currently working on a Hollow Knight sequel.
Titled Hollow Knight: Silksong, the game is described as a "full-scale sequel" to the award-winning Metroidvania-style action-adventure game, and has been in development for over a year (immediately following the release of the original on PC), according to Team Cherry.
Hollow Knight Sequel Started Out Life as DLC
Strangely enough, Hollow Knight: Silksong wasn't always designed to be a direct sequel to the original game. In fact, it was supposed to be DLC.
Almost from the very start, Hornet's adventure was intended to take place in a new land. But as we dove in, it quickly became too large and too unique to stay a DLC, as initially planned.

We do know that makes the wait a little longer, but we think the final, fresh world you'll get to explore is worth it.
A Brand-New Adventure
To be fair to Team Cherry, it certainly sounds as if Silksong will be well worth the wait.
"As Hornet, princess-protector of Hallownest, adventure through a whole new kingdom haunted by silk and song" reads the official synopsis. "Captured and brought to an unfamiliar land, Hornet must battle foes and solve mysteries as she ascends on a deadly pilgrimage to the kingdom's peak".
However, it's not just the game's story and setting that's had a bit of a refresh. Protagonist Hornet possesses an even greater suite of balletic moves this time around, for example. While Hornet's arsenal of weapons has also expanded, as has the number and type of enemies she'll face during her adventure.
Rounding out the game's list of new and updated features is Silk Soul: a brand-new mode available to players once they've conquered the main campaign designed to provide a unique and challenging experience.
Hollow Knight: Silksong Won't Be Available on PS4… Initially
Unfortunately, Hollow Knight: Silksong won't be available on PS4 come launch day. At least initially.
Team Cherry is contemplating bringing the game to PS4 and Xbox One at some point in the not too distant future. It's just that, due to the developer's modest resources, it simply can't commit to additional platform releases at this time.
Just remember, we're 3 people, already working rather hard, so we haven't committed to anything else just yet. We don't wanna collapse before we get this massive bug kingdom ready for you.
Naturally, we'll update you as (and hopefully when) this changes.