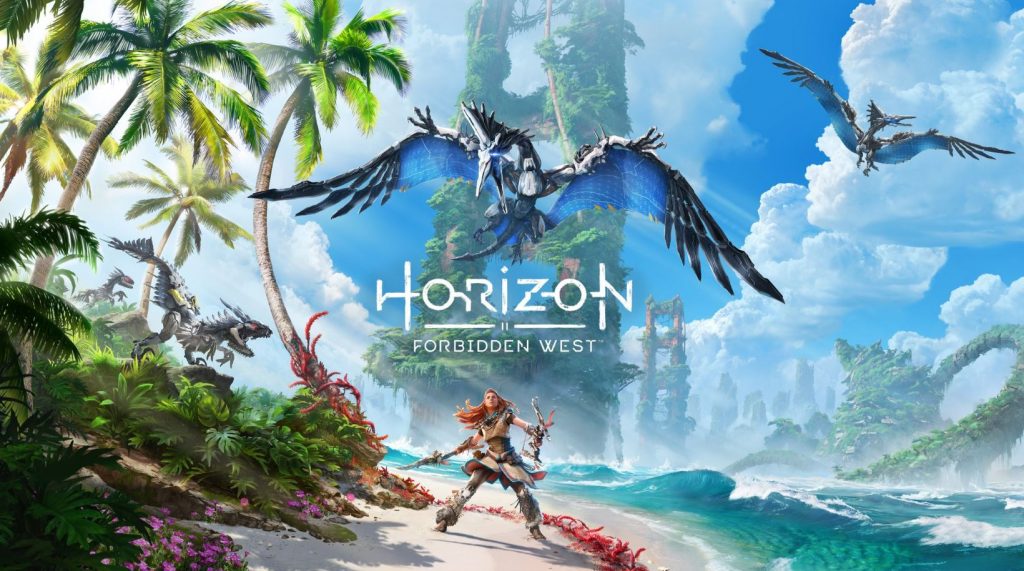 Sony and Game Director Mathijs de Jonge has revealed a bunch of new features about Horizon Forbidden West for PS5, including that the game will feature virtually no loading screens and there will be dozens of new machines.
The game will stretch across a new frontier, from Utah to the Pacific Ocean in the West of what once was America. The game includes deep valleys, ruined cities, and deserts; opening up the map, booting the game, fast travelling, and restarting a checkpoint will be almost instant with virtually no loading screens.
The map in the game is slightly bigger and the game feature dozens of new machines, including Shellsnappers (large turtles) which guard swamps and shores and Snapmaws which hunt in the water. On top of that there are new tribes, with some being peaceful and hostile. One of the hostile tribes now has discovered the ability to override machines.
Finally, the greatest challenge in the sequel is the collapsing biosphere, a red blight, which is infecting the land and starving animals and tribes. This has caused the weather to spiral out of control.
You can watch the Guerrilla Talks video for the game below which reveals the first details.
Horizon Forbidden West was announced last week at the PS5 reveal event. The trailer blew us all away at the showcase and it was a great way to end off the games section of the reveal. Sony has also re-emphasised that exclusives like Horizon Forbidden West for PS5 are more important than they ever were for PS4.
Horizon Forbidden West releases for PS5 in 2021.