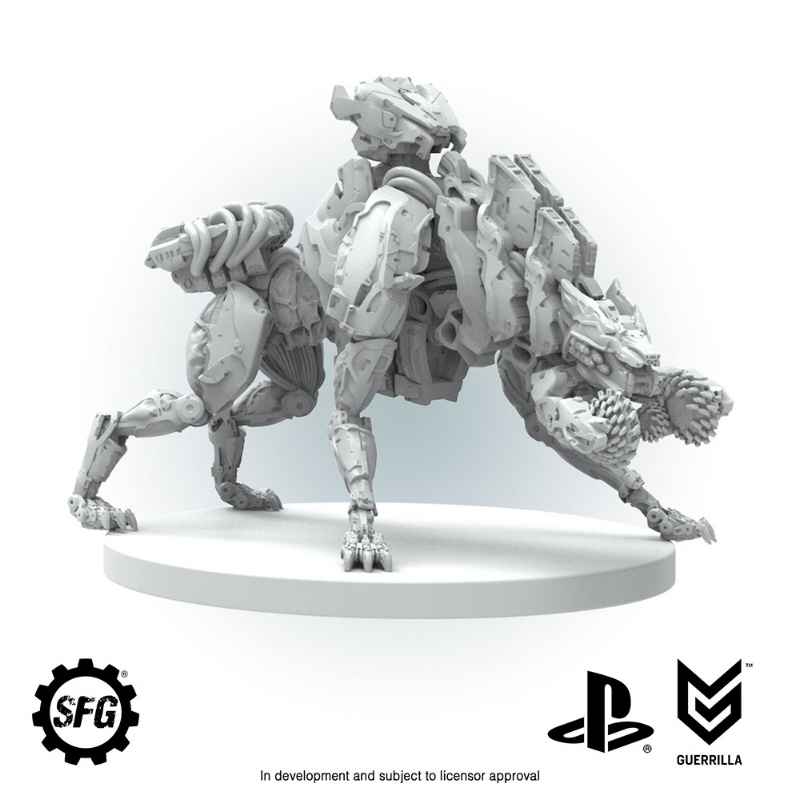 Horizon Zero Dawn is getting its own board game. Guerrilla Games PS4 exclusive will be getting the tabletop treatment by Steamforged Games, who have previously released board games for Dark Souls and Resident Evil.
The project will be Kickstarter-funded, and created in collaboration with Sony and the Horizon Zero Dawn developer. The crowd-funding campaign is due to start shortly.
SFG announced the news via its blog while showcasing some of the artwork from the Horizon Zero Dawn board game. It looks like the game will feature mini-figurines of some of the iconic, robotic dinosaurs, including the Scrapper.
Details are currently scarce, though Mat Hart the Creative Director at Steamforged Games did issue the following statement:
Horizon Zero Dawn represents an incredible achievement in the videogame world and a much-beloved universe for fans all over the world. Many of the staff at Steamforged have been in love with Horizon Zero Dawn since it was first released, and so have an intimate understanding of what makes it so appealing and enthralling. With this game we're going to give players a compelling new way to play and experience this amazing video game.
You can keep an eye on when the Horizon Zero Dawn board game hits Kickstarter, but following the team on Twitter.