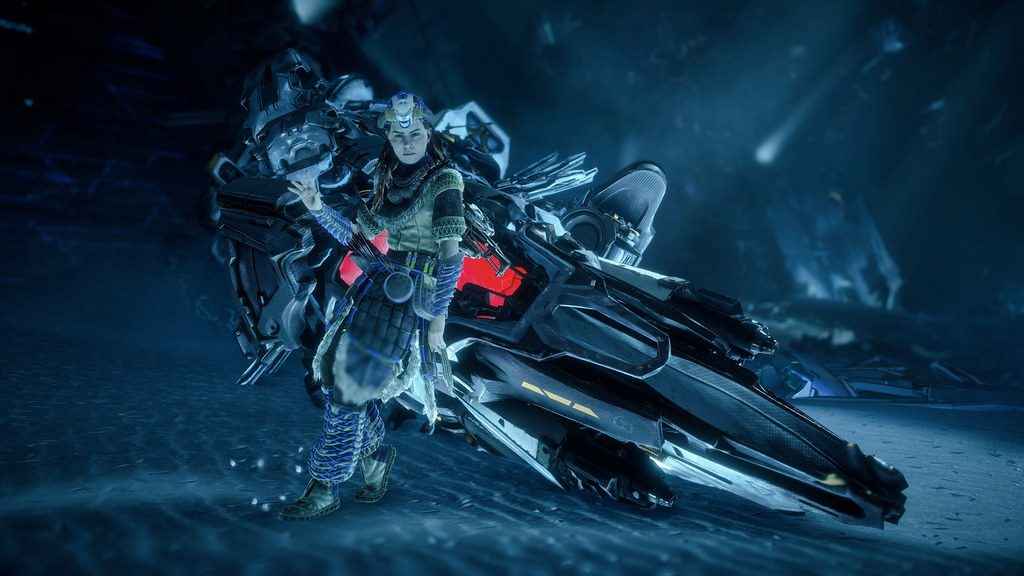 Horizon: Zero Dawn celebrates is first birthday with an impressive 7.6 million copies sold in its first year.
The total includes both psychical and digital copies sold. This means Guerrilla Games' open-world action RPG is officially the best-selling new first-party franchise on PS4.
To add to the celebrations, Sony are throwing a bunch of Horizon-themed treats to fans via the PS Store.
First up, and available tomorrow as free downloads from PlayStation Store, Guerilla has created a bundle of PS4 avatars of all your favourite Horizon Zero Dawn characters, as well as a PS4 theme containing some of the most stunning fan-made Photo Mode snaps out there.
There's also a host of deals on PS Gear Store items related to the game. Discounts start tomorrow March 1 and run until March 11.
Collector's vinyl soundtrack (40%)
Metal prints (35%)
Hoodies (30%)
Snapback (30%)
Strategy guide (30%)
Framed prints (25%)
Mugs (25%)
POP! Vinyls (25%)
Artbook (20%)
Painted Aloy Navy T-shirt (20%)
Storm Bringer Grey T-shirt (20%)
Keychain (15%)
Then we get a behind-the-scenes video of the game's music.
More tie-in celebrations are planned, so keep an eye out in the coming days.
Victor Zuylen of Guerilla had this to say about the anniversary.
It's hard to believe that a full year has passed since we released Horizon Zero Dawn. The old adage "time flies when you're having fun" certainly rings true for us - these last 12 months have been an absolute blast, thanks in no small part to the terrific response from our fan community.

And yet, so much has happened that the actual launch of Horizon Zero Dawn sometimes feels like a distant memory.

The positive critical reception; the explosive rise of fan artists, cosplayers and Photo Mode experts; the rollout of patches containing new functionality; the release of The Frozen Wilds and the Complete Edition; the various awards and honours bestowed on Horizon Zero Dawn and its creators. All of these occurred in such rapid succession that we're still trying to wrap our heads around them.
PlayStation Universe has a fair few fans of Horizon, including Kyle Prahl, who reviewed the game a year ago and sang its praises.