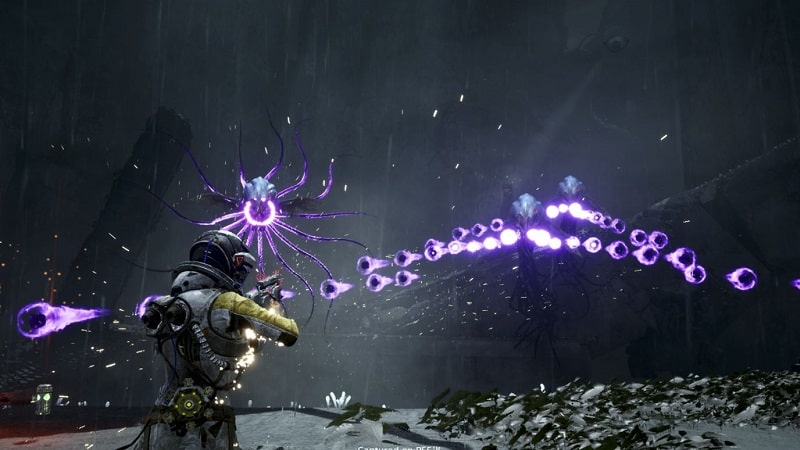 Housemarque's stellar third-person, sci-fi adventure Returnal has been a visual feast for PS5 players since it launched.
With so many of Sony's first-party titles being moved to PC, the question of when Returnal would get the same treatment has been on the minds of many, and it seems like a PC version already exists, it just isn't ready to release yet.
At GDC 2022 Housemarque held a presentation talking about what the studio learned about particle effects during Returnal's development.
Spotted by Digital Foundry's Alex Battaglia, it looks like the version of Returnal being shown is running on PC.
There's still been no official word from PlayStation or Housemarque at all that confirms Returnal will be coming to PC. But there's a clear desire from Sony to continue bolstering its PC presence, and Returnal could play a big part in that.
This at least seemingly confirms that there is a PC version out there, even if it isn't ready to release yet, and what's in the presentation is just what the studio had prepared.
Hopefully we hear more from PlayStation soon, and finally get confirmation that it'll be coming sometime within the next year.
Source – [Twitter]