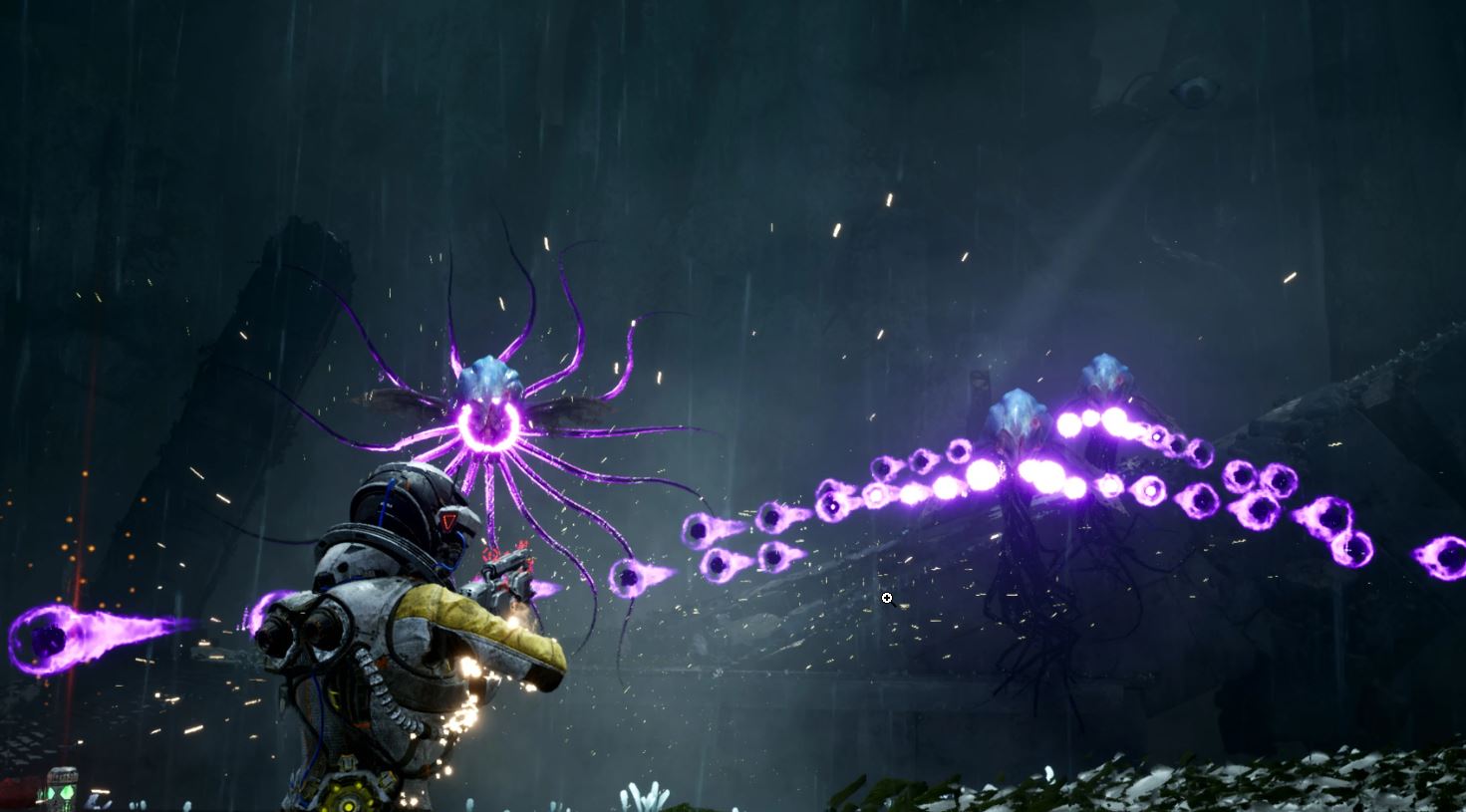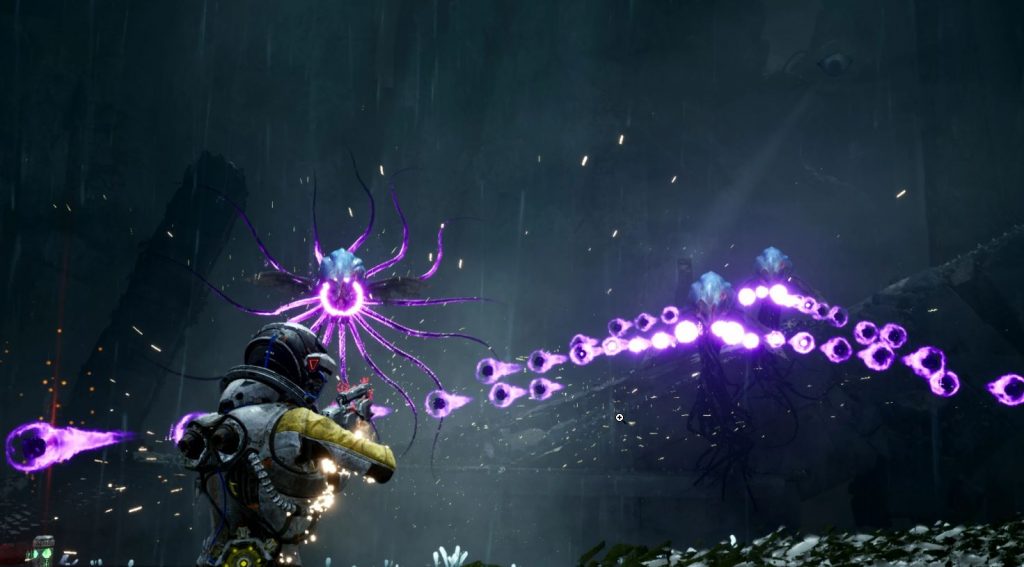 New details have emerged about Housemarque's Returnal after it was announced yesterday for PS5, namely that the game is a roguelike that appears to feature some callbacks to the studio's arcade heritage.
The new information comes for the official trailer for the game, which delves into a little bit more detail, whilst also revealing that the game will use the PS5's 3D Audio feature. The full description is:
Returnal combines action with roguelike gameplay into a third-person shooter where players fight to survive a hostile planet that changes with every death. Players can switch instinctively between firing modes by using a single adaptive trigger and can get right back into the action after dying. PS5's immersive 3D audio brings the alien world to life around the player, helping players navigate the intense positional combat.
You can actually see some of Housemarque's arcade past within the brief sections of gameplay towards the end where dozens and dozens of projectiles come at the player character and you have to dodge them with precise accuracy.
You can rewatch the reveal trailer for the game here and catch up on all the announcements from yesterday's PS5 reveal event in our hub.
Returnal is being developed exclusively for PS5.