When you're just starting out in the crypto world, it can be difficult to wrap your head around the process of buying Bitcoin, Dogecoin, Ethereum, and the other cryptocurrencies that are available.
The good news is that gaining an understanding of how to put the money in cryptocurrency is relatively easy to do. By adhering to a few simple steps, you will be able to get started investing in cryptocurrency.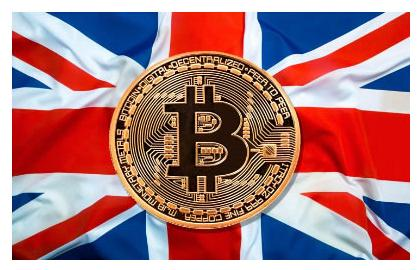 Can I Safely Buy Crypto in the UK?
You are able to purchase cryptocurrencies like Bitcoin in the UK, and in some cases, crypto exchanges such as Coinbase even make it possible to obtain bitcoin at no cost. Many new investors search to answer the common question of where to buy cryptocurrency uk safely and legally.
There are a plethora of distinct crypto assets, and cryptocurrency exchanges are the primary means by which retail investors and traders can conduct research on and purchase these assets.
Up until March 2022, many investors were able to make purchases of Bitcoin and various other digital assets via crypto ATMs. However, the Financial Conduct Authority (FCA), which is the regulatory body in the UK, has stated that these devices do not have authorization to provide these services.
However, it is still entirely within the bounds of the law to purchase this category of assets through a cryptocurrency trading platform. The only limitations you might run into are those imposed by your own bank. A number of banks and other financial institutions have made it impossible for their customers to send or receive money from cryptocurrency exchanges.
Because of this, it is possible that it will not be possible to use bank transfers to add or withdraw cash from a crypto wallet. The banks have taken these measures to guard their customers against fraud and to reduce the amount of money they stand to lose.
One school of thought contends that banks are anxious about the decentralised nature of digital currencies because it has the potential to cut financial institutions out of the transaction process.
People should be able to spend their money however they like, as long as they are aware of what they are purchasing and are willing to accept responsibility if they end up losing money, according to some people.
How to Safely Buy Crypto in the UK
Select a Crypto Exchange or Broker
Before you can purchase cryptocurrency, you will first need to select a broker or a cryptocurrency exchange. Both of these options allow you to buy cryptocurrency, but there are important distinctions between them that you should be aware of.
Create and then Verify your Account
After selecting a crypto broker or exchange, the next step is to sign up for the platform and open an account. You may be required to prove your identity before making a purchase, but this will depend on the platform you use and the quantity you intend to purchase.
This is a vital step to take in order to avoid fraud and meet the regulatory requirements for anti-money laundering. Until you have completed the verification process, it's possible that you won't be able to purchase or sell cryptocurrency. It is possible that the platform will ask you to provide a replica of your driver's licence or passport.
Furthermore, it is possible that it will ask you to publish a selfie in order to demonstrate that your appearance is consistent with the documents you provide.
Deposit Cash into your Account to Invest with
In order to purchase cryptocurrency, you will first need to ensure that there are sufficient funds in your trading account. You could fund your cryptocurrency account by connecting it to your bank account or by making a purchase using a credit or debit card.
It's possible that you'll have to wait a couple of days prior to using the cash you deposited to buy cryptocurrency. This is something that will depend on the exchange as well as the broker you use as well as the method you use to fund your account.
Be aware of the following important caveat before making a purchase: although some exchanges and brokers may permit you to make deposits using a credit or debit card, this is fraught with significant danger and can be quite costly.
Credit card companies treat transactions involving cryptocurrency as cash advances when the cards are used to make purchases. This means that they are subject to interest rates that are higher than those that apply to regular purchases, and that you will also be required to pay additional fees associated with cash advances.
When you start making a cash advance, for instance, you might be required to pay a fee equal to five percent of the total amount of the transaction. This is in addition to any service charges that your cryptocurrency exchange or brokers may charge, which can run approximately to 5% themselves. This means that you could lose up to 10% of your cryptocurrency purchase to fees.
Place your Crypto Order
After money has been deposited into your account, you will be able to make your first order for cryptocurrency. There are hundreds of different cryptocurrencies available for purchase, spanning from well-known names such as Bitcoin and Ethereum to less well-known cryptos such as Theta Fuel or Holo.
When you have decided which digital currency you want to buy, you will be able to input its ticker symbol – the symbol for Bitcoin, for example, is BTC – as well as the quantity of coins that you want to buy.
You are able to buy fractional shares of cryptos through the majority of exchanges and brokers. This enables you to buy a small portion of high-priced tokens such as Bitcoin or Ethereum, which would otherwise cost thousands of pounds to own.
Select a Preferred Storage Method
Exchanges for cryptocurrencies are not supported by protections like the Financial Services Compensation Scheme in the UK, and as a result, they are at an increased risk of being stolen from or hacked. If you overlook or lose the passwords to access your account, you run the risk of having your investment wiped out entirely.
Because of this, it is absolutely essential to have a safe location to keep your cryptocurrencies stored away. As was mentioned earlier, if you buy cryptocurrency through a broker, you might not have much of a choice in the manner in which your cryptocurrency is stored, if any choice at all.
When you buy crypto through an exchange, you give yourself more options, including the following:
Leave the cryptocurrency on the exchange
Cold Wallets
Hot Wallets