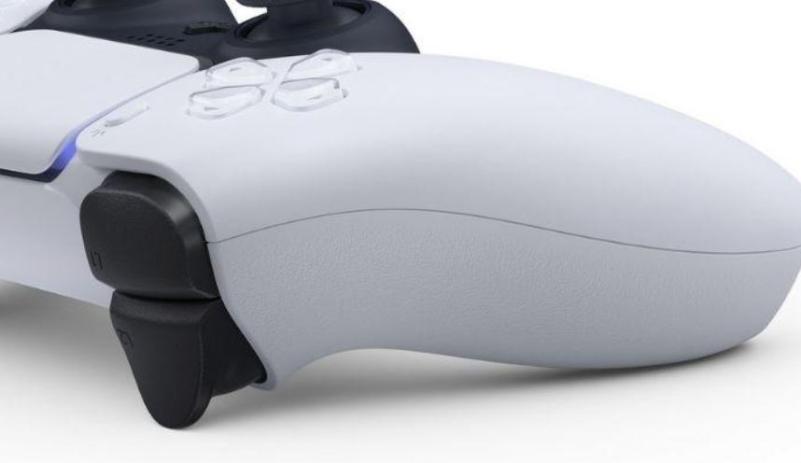 The Verge has finally managed to squeeze some info out of Sony executives on how the format holder managed to implement 40,000 tiny PlayStation face button symbols into the lower portion of the PS5's DualSense controller.
You're probably aware about this awesome Easter egg by now, but if not, just look at the DualSense grip very closely – pretty cool, eh? It's completely covered by Circle, Cross, Triangle and Square icons. Neat!
Up until now, Sony has remained silent on how it went about implementing the face button symbols into the pad, but we now have an idea of how it achieved the feat.
Chief designers Yujin Morisawa and Takeshi Igarashi provided some startling insight into the designs, revealing they were hand-crafted, digitalised, mocked up and applied to the prototype DualSense controllers. They were then tested multiple times over until the team found a balance between something that looked good but also was textured enough so that they were comfortable without slipping in your hands or feeling rough.
Morisawa-san said via email:
While it takes a considerable amount of time to create a prototype, the 'go/no-go' judgment of a product is determined the moment you see it and touch it.
Applying the symbols to the controller was actually not as complicated as you may have thought. They are actually part of the controller's shell, formed when beads of molten ABS plastic are squeezed into tiny laser-cut crevices during the injection-bolding process.
Related Content – Sony PS5 Complete Guide – A Total Resource On PlayStation 5
The tricky part is having access to the right equipment to make the aforementioned mold, with Igarashi-san revealing that it was "hard to come by" the high-end, multi-axis engraving machine required. However, as the textures are part of the mold itself, they will feel identical to any user holding the pad.
The micro texture is applied to a variety of PS5-related goods, including the PS5's console side panels, the media remote, the DualSense charging station, the PS5 camera, and the Pulse 3D Wireless headset.
[Source – The Verge]