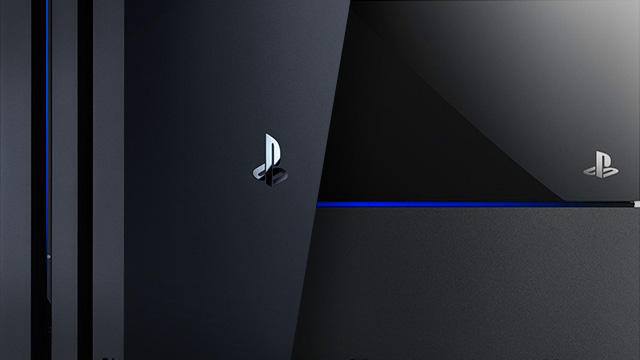 PlayStation 4 Pro has been available worldwide since November 2016, bringing with it all the bells and whistles of 4K gaming at an affordable price. If you're an early adopter, chances are you will want to know how to transfer your PS4 game saves over to PS4 Pro. Fortunately, Sony's PS4 HDR update 4.00 in November makes transferring saves a piece of cake, as you can move files from one console's hard drive to the other with relative ease
Find out how to do it in our guide below.
How to transfer original PS4 save files to PS4 Pro
Ethernet Cable
The first option is done by linking two PS4 consoles via an ethernet cable. You'll need to make sure both machines are turned on and are signed into the same PSN account.
Upon powering up your PS4 Pro, you'll be presented with the option of transfering files from your original PS4 to the new system. Simply follow the instructions, which sees you having to hold down the power button on your old PS4 to prep data ready for transfer.
Connect both PS4 consoles using the ethernet cable
You can now select which games, applications, and other data you wish to transfer over. System settings are automatically copied, and you can transfer the following: Folders, themes, avatars, save files, installation files, PSN Trophies, profiles, screenshots and video files
You will now see how much space is left on your PS4 Pro following the file transfer process.
Finally, you'll be asked if you wish to make the PS4 Pro your primary console.
Once that's done, the file transfer process will begin—don't turn off your console until it's complete!
How to improve PS4 download speeds
Re-downloading your files
The second option has you uploading your files to the cloud and the re-download them on your new console.
Upload your files to the cloud. To do this, go to Settings > Application Data in Storage System and then select 'Saved Data in System Storage' then 'Upload to Online Storage.' Note that you will need an Internet connection and a subscription to PlayStation Plus.
Once your files are on the cloud, you can re-download them on your PS4 Pro. Select 'Saved Data in Online Storage' to begin copying files onto your console's hard drive.
To re-download files such as games, themes, avatars, or other PS4-compatible purchases, go to Library > All. You can now see all your PSN purchases. To re-download them, simply find the title/icon with a download icon next to them (the downward-facing triangle with two dots) and you're set.
Note that if you are having problems accessing any content that you've downloaded from the PlayStation Store, you should try restoring licences. Simply go to Settings > PlayStation Network > Account Management > Restore Licenses. Hit 'Restore' and this should hopefully fix any problems are may be experiencing.