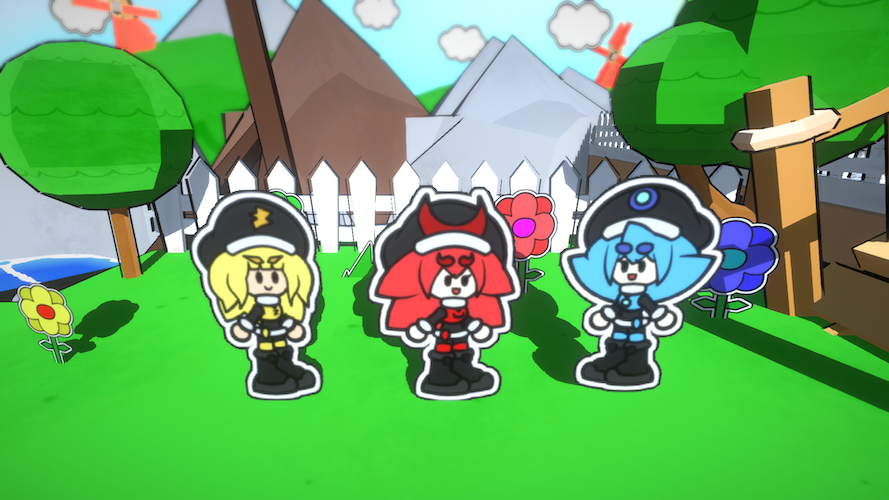 From publisher Top Hat Studios and developer Nathan Burton comes a new 3D platforming adventure, Hyper Team Recon. You can watch the announcement trailer here:
The game centres around three aliens disguised as girls who are sent to Earth to learn more about the lifeforms inhabiting the planet. When their ship crash lands and separates them, you'll have to help them find their way back to one another, exploring the world and meeting new people along the way.
One of the most interesting features is the ability to morph into any character you meet in game, and use their unique abilities to find hidden secrets and unlock new pathways.
The game's art style looks to be a cross between the Paper Mario series and anime, with paper characters and collectables scattered across a paper world and dialogue scenes with anime style characters. The design is bright and colourful and downright cute, which will surely pop on next generation hardware.
Unfortunately though it looks like we'll have to wait a while, as Hyper Team Recon is set to release on PS5 and PS4 sometime in 2022.