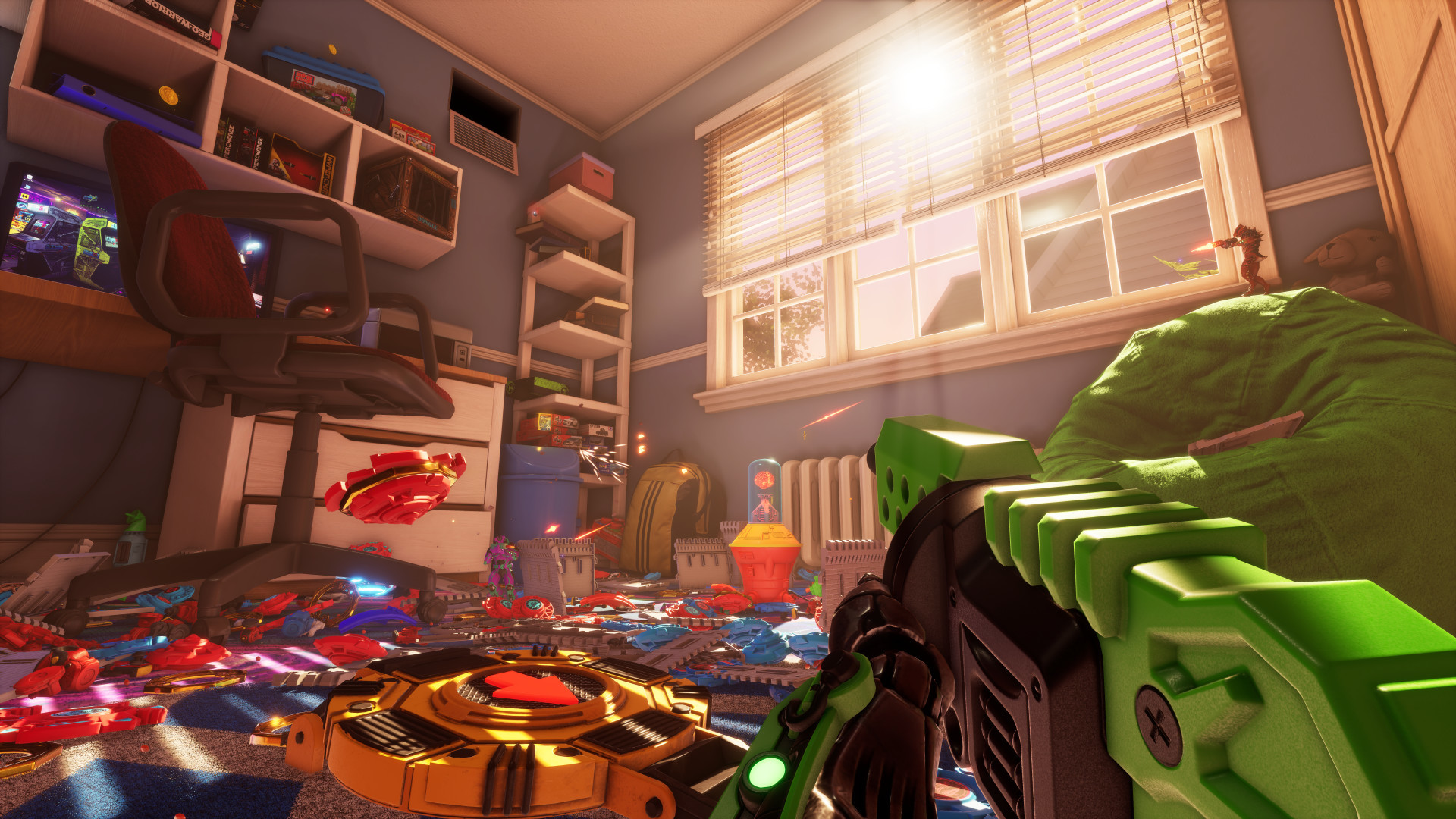 Hypercharge: Unboxed is a first person shooter where you and three other friends can take on waves of enemies, the twist being that you and your enemies are all toys in this Toy Story meets Destiny PvE campain mode.
There's no release date for the new campaign mode, nor was there any word that the PS4 version or a PS5 version could be on the horizon soon, but we do know a little bit of what we can expect to see with the trailer for the new mode that was revealed during Gamescom 2021.
You can check out the reveal trailer for Hypercharge: Unboxed, hopefully coming to PS5 and PS4 sometime in the near future for yourself, right here:
Hypercharge: Unboxed has been planned to release on PS4 though we've yet to see that come to fruition, so we'll need that first before we can think of a PS5 version. Though at this point it would be nice if they just both came at the same time.
Source – [IGN]