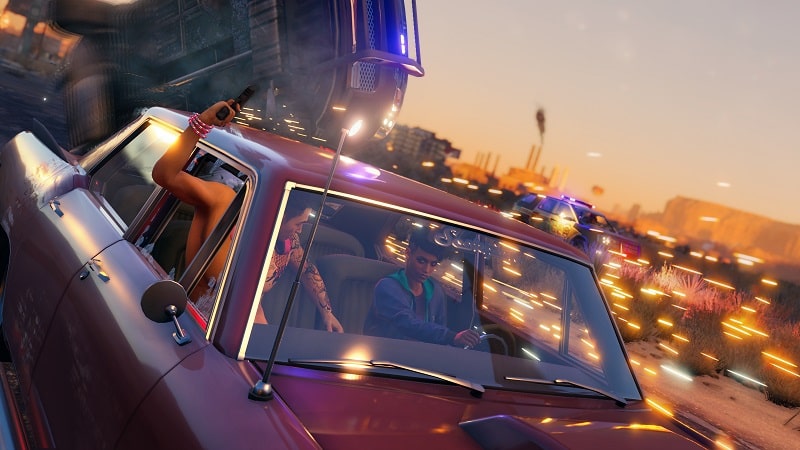 It's official, the next Saints Row is happening and will release for PS4 and PS5 in February 25, 2022. It's also just called 'Saints Row', which naturally dovetails in nicely with the whole reboot thing.
Saints Row Reboot Release Date Set For Feburary 25, 2022 On PS4, PS5
---
The New Saints Row Is A Reboot…And Also A Prequel
Simultaneously a reboot for the series and also a prequel to the entire franchise as we currently know it, Saints Row shows players the early days of the Saints as they (well, you) attempt to eek out some semblance of an existence in Santo Ileso, a fictional city set in the core of the American Southwest. In practice this gives Saints Row a distinctly Latin flavour that evokes memories of Total Overdose on PS2 and PSP all those years ago.
Perhaps the biggest reason why the new Saints Row is a reboot is because, quite frankly, where do you go after the events of Saints Row IV where you basically become the de facto Ruler of the Universe? There is nowhere else.
As such it makes complete sense that Saints Row takes a slightly more grounded approach, instead focusing on the contemporary Wild Southwest American setting that gives Saints Row its largest and most sprawling open world map to date.
The Return Of The Criminal Empire And A Game That Is Nuttier Than A Bag Of Squirrels
However don't be fooled into thinking that Saints Row has eased up on the lunacy that has arguably been its hallmark – it hasn't. Players can expect everything from car base jumping to ragdoll stunt physics missions that has you playing an exploding character in an effort to rack up as much damage as humanly possible.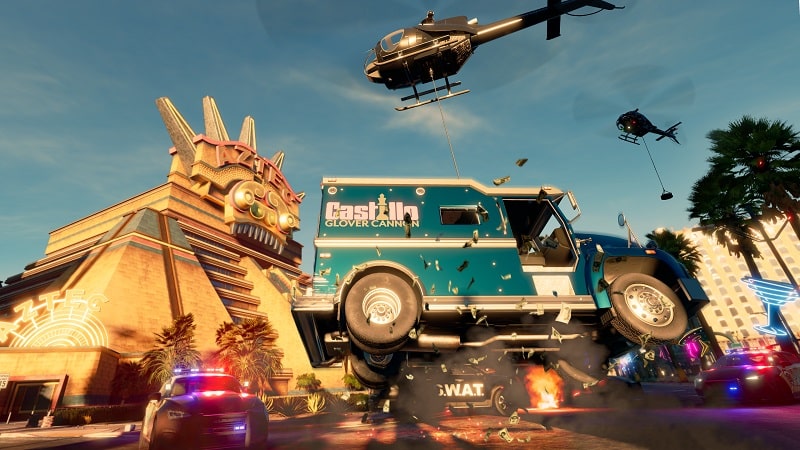 When you're not effing everything up like a complete loon or following the story which shows how the Saints became such a force to be reckoned with in the first place, you'll be engaging in a spot of empire building as you claw back control district by district by taking part in all manner of elicit racketing and gang war activities.
The Biggest Collection Of Weapons And Vehicles Ever Seen In A Saints Row Game… And There's Co-op Too
Of course, any Saints Row game is generally measured by the array of crazy weapons and vehicles and in this next year's game doesn't look to disappoint at all. Encompassing everything from bikes, planes, helicopters, VTOLs, hoverbikes, hoverboards, go-karts to a handy wingsuit that can be used to swoop around the landscape, not to mention multi-rocket launchers, flamethrowers and much more besides, Saints Row is certainly shaping up to give us a stunningly rebooted take on arguably one of the most fun open world franchises of the last decade.
Oh and on top of all that, Saints Row also supports full drop in and drop out co-op to boot. You can catch the Saints Row GamesCom 2021 reveal trailer below. Here. We. Go.
Saints Row is set to release for PS4 and PS5 in March 2022.
Assets and video kindly provided by PR.