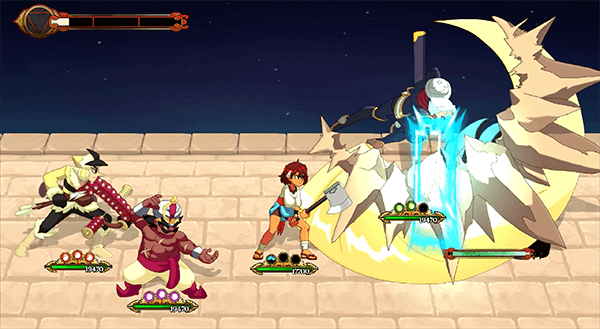 2D action RPG Indivisible has a new beta demo available to all backers of Lab Zero Games' upcoming Indiegogo-funded game.
Indivisible Beta Now Available
Available to download on PS4, Xbox One and Steam, the game is set in a fantasy world as players enjoy the tale of a rebellious young girl called Ajna.
A mysterious warlord has attacked her town, and Ajna finds herself wielding new powers. Get ready for a mission to confront the evil warlord!
The beta will introduce players to three new playable characters, and give them a chance to take on a Hybrid-boss.
Developed by the team behind Skullgirls, Indivisible takes its inspiration from classic RPGs and platformers and features:
Side-scrolling environments
Hand-drawn animations
Fast-paced strategic combat
Multiple playable characters
The new Indivisible beta can be run through the preview demo client from November 2017. Simply boot it up and it should update for you.
For more about the game, check out the official Indivisible website.