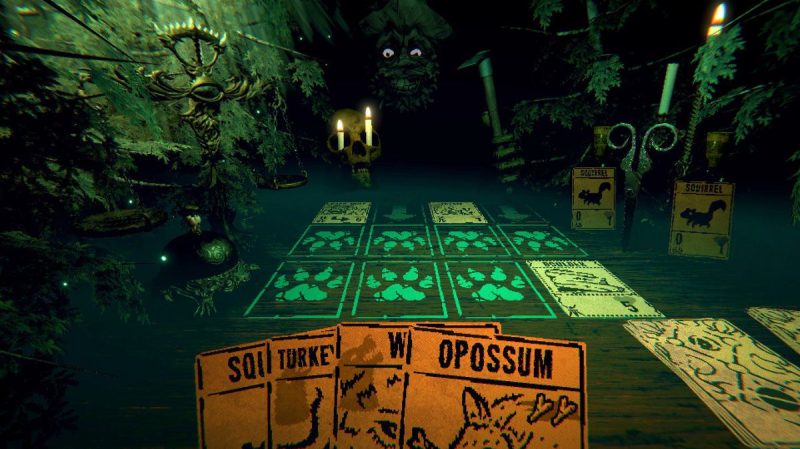 Inscryption was revealed to be coming to PlayStation through an indie highlight reel hosted by the PlayStation Blog, and little more than a week later we have an official release date set for August 30, 2022.
The news came with the announcement that pre-orders are also now live, and at a discounted price for PlayStation Plus subscribers.
Publisher Devolver Digital posted the news on Twitter, which you can see here.
When describing Inscryption on the PlayStation Blog, creator Daniel Mullins said it is "an inky black card-based odyssey that's part deck-building roguelike, part escape-room puzzler and part psychological horror."
It'll also be taking full advantage of the haptics in the DualSense controller, to bring the creepy level as close to 11 as possible.
If all that sounds like something up your alley, then you owe it to yourself to try Inscryption out. Thankfully, the discounted price will be available on it until the game launches, so you can even try it out for less.
Source – [Devolver Digital]