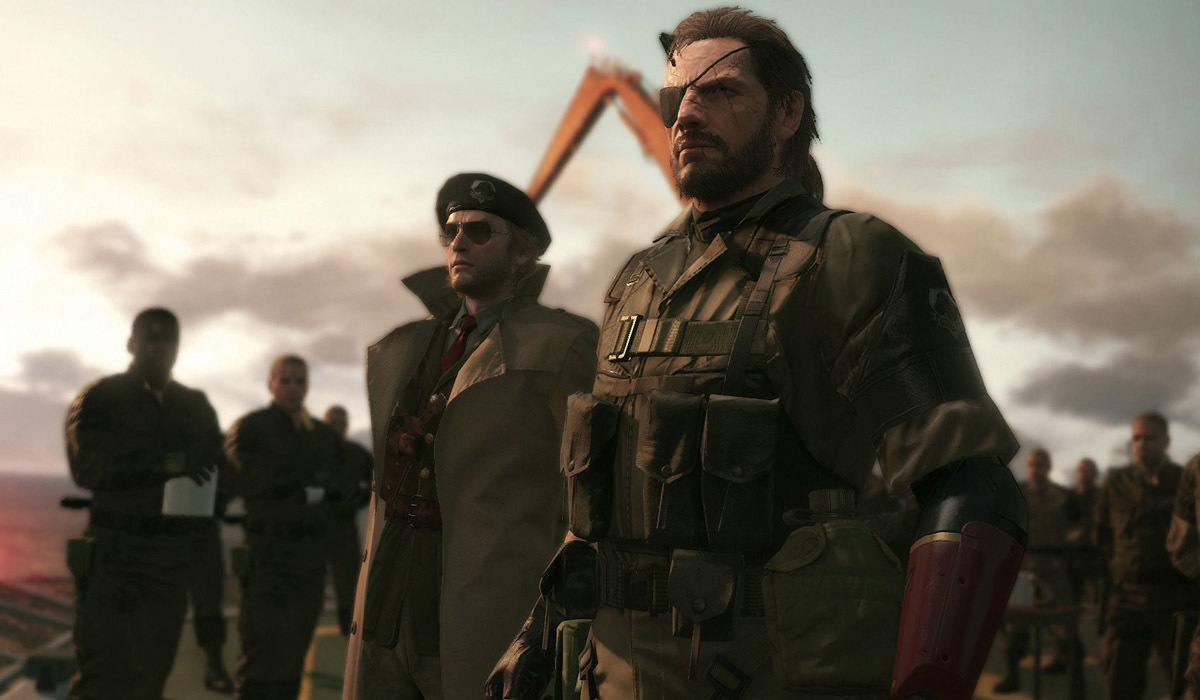 Did You Know Gaming's investigation of the now-infamous nuclear disarmament mission in Metal Gear Solid 5: The Phantom Pain has found that it's impossible to finish.
The mission unlocks a new cutscene that has been viewable for a while via datamining, but players have been unable to actually see it by completing the mission by legitimate means. Elsewhere, a player group calling themselves The Anti-Nuke Gang have claimed to have reduced the nuke count to zero on the PS3 version of MGS5 — something which Konami claimed was illegitimate.
Sure enough, the group admitted to using hacks to reduce the nuke down to zero. However, by doing this they found that nukes linked to banned accounts can't be disarmed, and therefore the mission was impossible to complete. Konami notably failed to issue a fix for this year in the seven years since the game's launch.
'The Hung Horse,' who is the lead player in The Anti-Nuke Gang, took up the ask of lowering the nuke count to zero at the start of the coronavirus pandemic. Unfortunately, achieving this via regular means was almost impossible.
Related Content – Sony PS5 Complete Guide – Everything Explained On PlayStation 5 For New Users
MGS5 sold well on the PS3, which means that the number of nukes existing was pretty high, even though it was lower than other formats. In addition, PS5 owners could easily add 16 nukes to their account by cheating. Here's what the Hung Horse had to say on the matter:
We ran into what can only be defined as an invincible set of nukes that do not belong to any base. If you're familiar with the MGSV Forward Operating Base system, a nuke is always placed on a FOB after a player makes it. But there were 40 or so of these invincible nukes that didn't have FOB's they belonged to. They simply existed without a FOB. We call them 'Phantom Nukes'.
As a result of this, the group could only lower the count by hacking. One user, known as Stefferp, worked on a code that allowed for the mass disarmament of nukes without having to even play the game. This bot, 'The Nuke Hunter Deluxe,' searched every player in the game's base to identify which featured active nukes, working towards lowering the number to 0.
Unfortunately, Konami investigated group, and deemed the workaround illegitimate and the creator of the mod ended up getting banned entirely. The publisher didn't respond to the group's attempts to reach out to them to explained the problem with the mission, either.
Phew, still with me? Well, there's a little bit more. The whole hunt to complete the mission started not long after the game came out, when files were datamined for a hidden third chapter, Peace, followed Chapter 1: Revenge and Chapter 2: Race.
This third chapter indicated that players needed to achieve complete nuclear disarmament to unlock it, and Konami also suggested as much in the 2015 tweet 'The truth van be found for Peace.'
Given the tenuous relationship between the publisher and creator Hideo Kojima during development, the plans were scrapped and achieving zero count was simply not possible. Kojima-san tweeted this year that the disarmament was "a social experiment."
[Source – VGC]