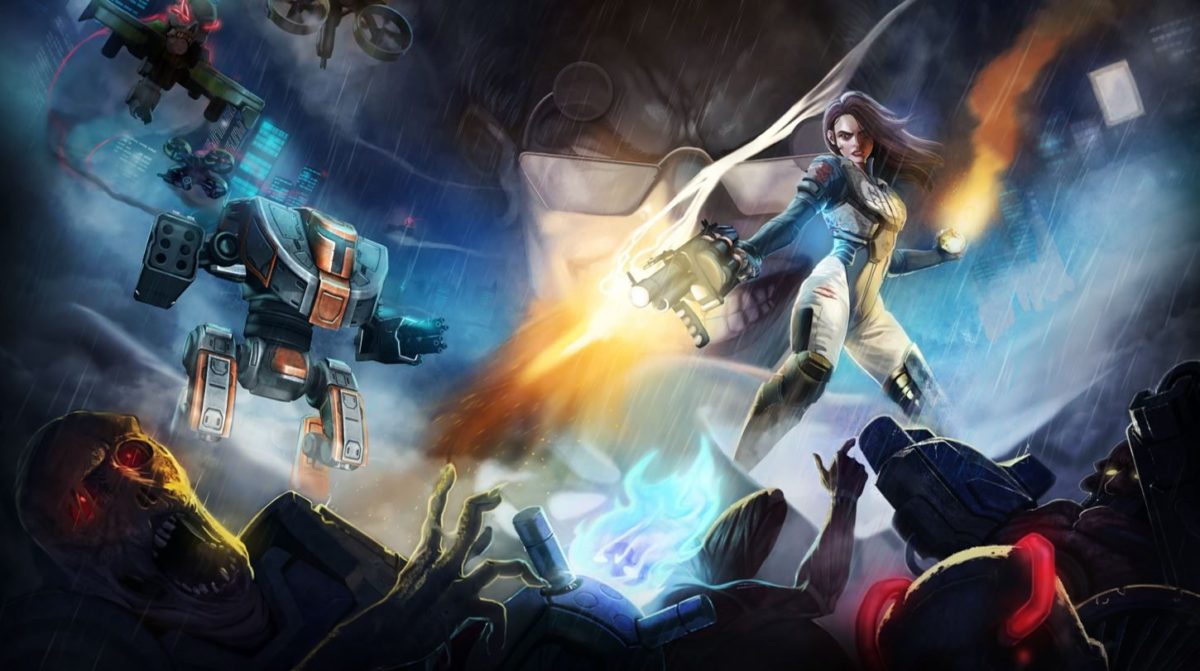 Void point, 3D Realms and 1C Entertainment have slapped a Summer 2021 launch window on Ion Fury's Aftershock expansion for PS4, PC, Nintendo Switch and Xbox One.
Aftershock picks up after Shelly Harrison defeats Heskel in the main campaign, and feeling in a celebratory mood, heads down to her local bar to cut loose. However, her down time is soon interrupted by a series of explosions, at which point she heads out to investigate only to find Heskel piloting a 'monstrous flying machine.'
Her tasty beverage spoilt, Shelly grabs her Loverboy revolver and fires up the closest means of transportation — a powerful, highs-speed Hover Bike armed with Drunken Homing Plasma Missiles. Armed and ready, she sets off on a new adventure across brand new zones, battling fresh enemies and wielding a collection of deadly new weapons.
3D Realms boss Mike Nielsen commented:
Aftershock continues Shelly's story in the best way possible: with rockets and high-speed chases. We love seeing the Build engine continue to grow and Ion Fury: Aftershock does some awesome things that we can't wait to share with you.
Ion Fury: Aftershock will launch on PS4, PC, Switch and Xbox One in Summer 2021, with a concrete date to be announced at a later date. You can read our Ion Fury review here.
Related Content – Sony PS5 Complete Guide – A Total Resource On PlayStation 5