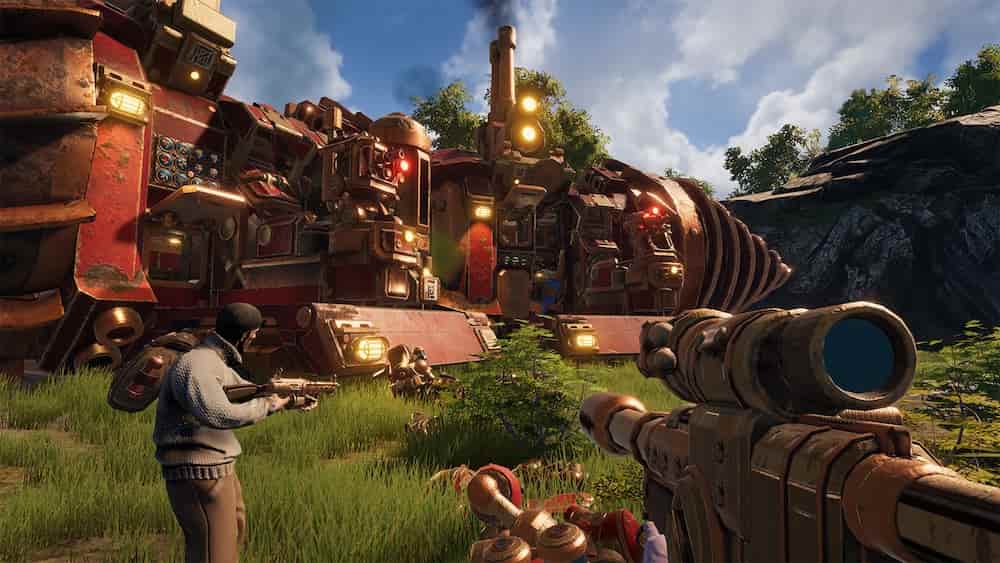 Is Volcanoids Coming To PS4/PS5? Developed by Volcanoid, this steampunk-themed survival-driller came out for the PC via Steam Early Access in January 2019, and received a steady wave of content over the past two years. Naturally, folk are wondering if a Volcanoids PS4/PS5 release is on the cards or not? But is it happening?
Is Volcanoids Coming To PS4/PS5?
---
Is A Volcanoids PS4/PS5 Release Happening?
There's no mention of a Volcanoids PS4/PS5 release at this point; in fact, we can't find anything about the developer touching base on a console version. This can only mean that it's not on the cards for the time being, but we'll be sure to update you if we hear anything.
Related Content – Sony PS5 Complete Guide – A Total Resource On PlayStation 5
What Is Volcanoids?
In Volcanoids you'll take on an expedition to a forsaken island that you once called home. But sudden eruptions triggered by mechanical beings turned the wondrous place into an apocalyptic wasteland. In order to survive the island's natural elements, you have to outsmart these creatures and capture one of their drillships. Use their own technology against them as you upgrade the machinery and reclaim your homeland.
Watch the trailer below: