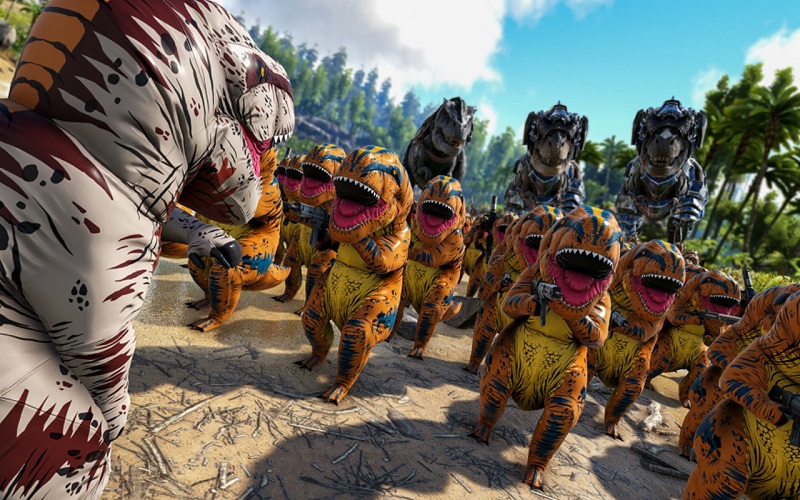 ARK: Survival Evolved will seemingly be getting a native PS5 version, with the news coming from a PEGI rating spotted by Twisted Voxel that lists the PlayStation 5 along with a release date slated for today.
The release date is clearly wrong, though that could have just been a placeholder in the first place. You can check out the rating for yourself, here:

Of course it's still uncertain what kind of enhancements we could see on the PS5 version, though things like a solid 60 FPS and upscaled 4K are always a good guess to start.
On top of that load times and your overall experience with ARK should be much smoother once the native PS5 version of the game launches, as the SSD will hopefully help to cut load times significantly.
In recent ARK: Survival Evolved news, the developers just released a patch days ago which finally fixed issues players were having with the game crashing.
Source – [Twisted Voxel]