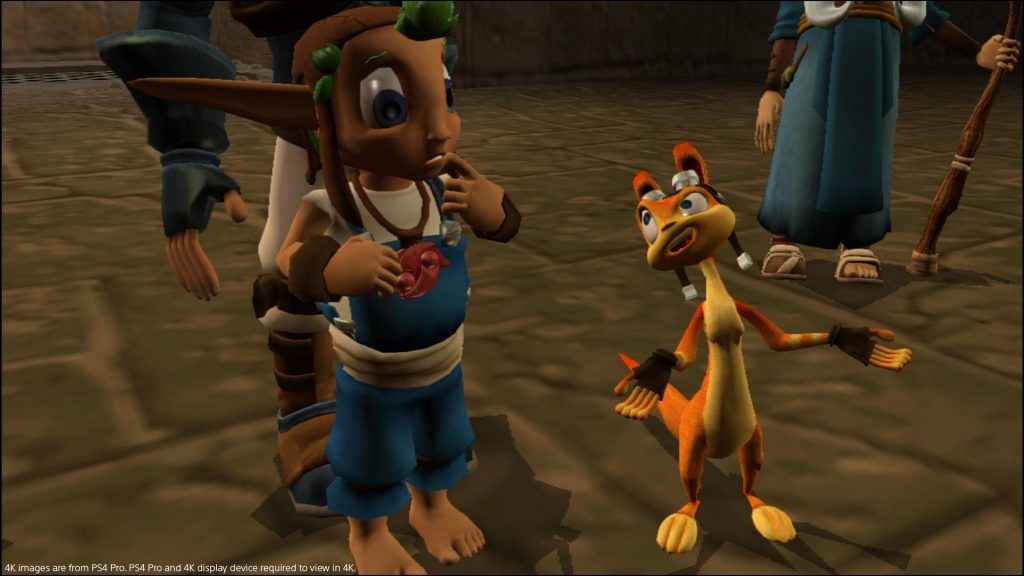 Limited Run Games are known for bringing digital games into fully-fledged physical boxed editions, and that's exactly what they're doing with Jak and Daxter for PS4.
All four PlayStation 2 games will be available on physical disc for PS4 and there's two limited editions. First up is the Jak and Daxter : The Precursor Legacy Standard Edition, which costs $24.99. In total, there will be just 5,000 copies available.
Next up is the Jak and Daxter: The Precursor Legacy Collector's Edition for $74.99, with a limited run of just 2,500 copies.
The Collector's Edition includes a foil stamped box, official soundtrack, a metal orb, a USB drive shaped like a memory card, a poster and a trading card park. There's also a bunch of historical document that have apparently never been seen before!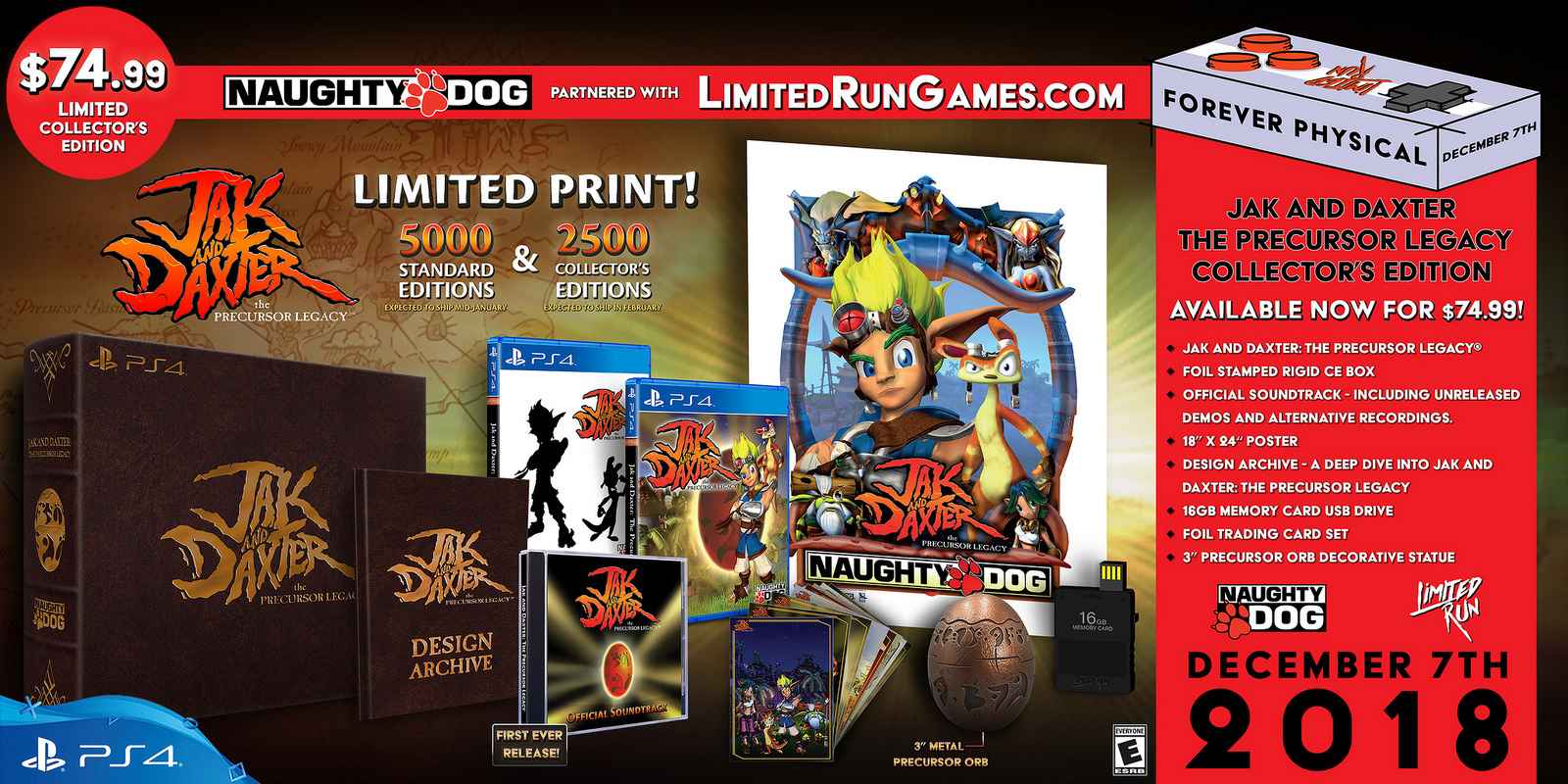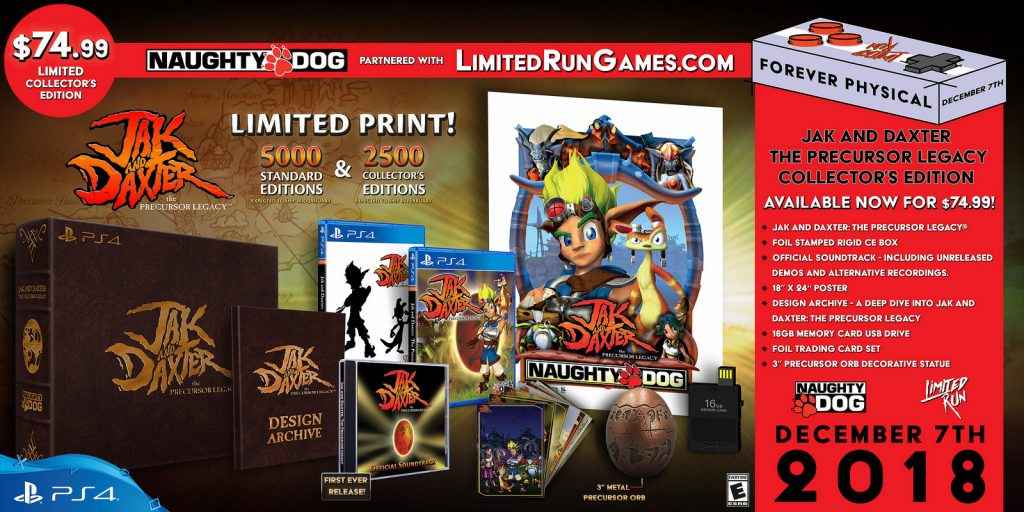 The three other games in the series will be released at a later date, and if you buy all four you'll get an exclusive mock-up box of Jak 4, which has never been released. However, it will contain a code to download an exclusive piece of Jak 4 concept art.
Source: PlayStation Blog