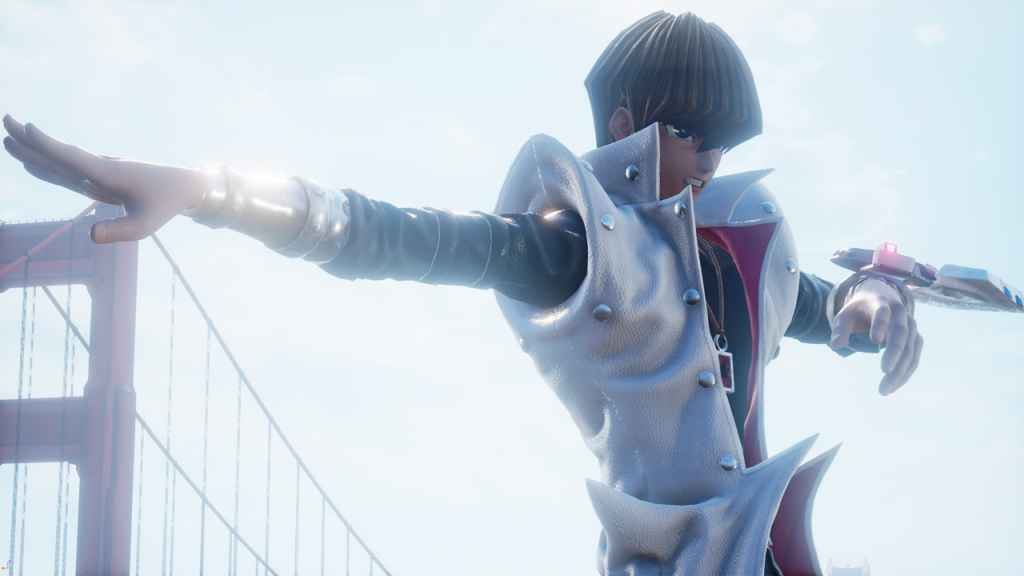 Bandai Namco has released a Jump Force DLC roadmap, outlining the various new features and supplementary fighters that are set to arrive over the course of the next few months.
Some will be released as free updates and thus available to anyone who already owns the base game. While the rest will be rolled out via paid expansions that can be acquired individually or as part of the £24.99/$29.99 Jump Force Characters Pass.
Nine New Fighters Incoming
First up, a total of nine new fighters will be released in blocks of three throughout 2019 as paid DLC. Starting with Yu-Gi-Oh! anti-hero/sort-of-antagonist Seto Kaiba and two as yet unidentified characters in May.
The next trio of characters will then release in August, followed by three more sometime later; presumably, towards the end of the year.
Hopefully, one of them will be Joey Wheeler – for no other reason than that there is a distinct lack of Brooklyn Rage in video games these days.
Jump Force DLC Roadmap – Clans, Costumes, Stages, and More
New fighters aside, Bandai Namco has plenty more in store for Jump Force fans over the coming year, offering up something new each and every month from now until August.
April (Free):
Clans
Vertex event
Avatar costumes
May (Free):
Online Link Mission
Raid Boss event
World Tournament Stage
May (Paid):
Seto Kaiba and two other playable characters
Avatar costumes and skills
June (Free):
Arena event
New avatar costumes
July (Free):
Tournament event
More avatar costumes
August (Free):
Avatar costumes
Valley of the End Stage
August (Paid):
Three new playable characters
Avatar costumes
Skills
More information on the various features mentioned above will be provided at a later date, according to Bandai Namco. While the publisher has also confirmed that additional DLC expansions and free updates beyond August 2019 are also in the works.