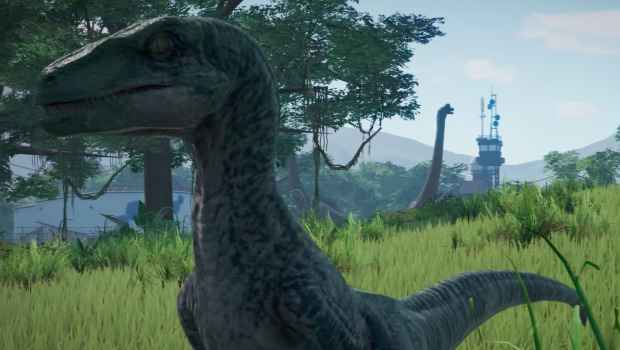 We already knew Jurassic World Evolution would be open to the public this Summer, and now we know exactly when that will be. The Jurassic World PS4 version is coming in June!
Frontier Developments' theme park management sim will be available digitally on June 12 for PC, PS4 and Xbox One. A physical edition for PS4 and Xbox One arrives later on July 3.
A brand new gameplay trailer accompanied this most joyous of news for all wannabe John Hammonds.
Frontier's Chief Creative Officer, Jonny Watts had this to say about the announcement.
As long-time fans of the entire Jurassic series we're thrilled to be putting players in charge of their own Jurassic World. We're excited to bring over fifteen years of management, simulation, and creature development expertise to a destination and franchise that remains an inspiration to us.
The developers also posted a new gameplay video to show the game in action.
As far as theme park management game ideas go, making a park for prehistoric beasts is a dream one. Better make sure the guests aren't on the menu this time, eh?