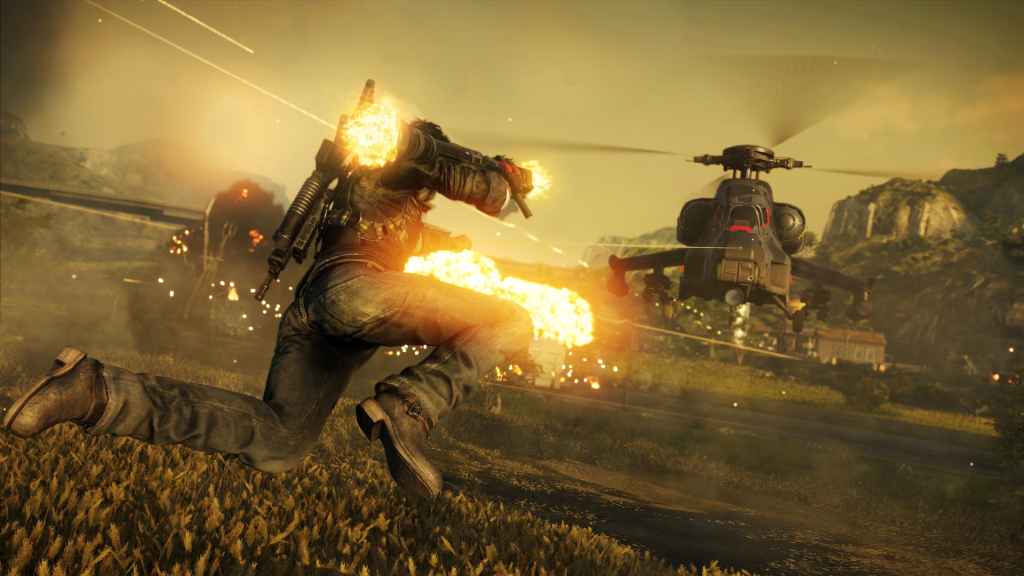 Having already released on PC, Just Cause 4 patch 1.02 is now available to download on PS4.
Details were first revealed a few days ago in a Square Enix blog post. Nevertheless, we've provided a quick summary below for those of you who don't already know what, exactly, has been included in the latest update.
Just Cause 4 Patch 1.02 – Notes
The biggest issue addressed in today's update is motion blur, with developer Avalanche Studios introducing options for altering the amount of on-screen blur or toggling it off altogether.
Patch 1.02 also provides improvements to resolution on both PS4 and Xbox One. However, a couple of Reddit users have reported that many of the aforementioned technical issues persist.
We haven't had the chance to verify this for ourselves just yet. But it's worth noting that today's patch is only one of many the development team has planned for the new year.
For now, though, here is the full list of console-specific changes included in the latest update:
Improvements to resolution on both Xbox One and PS4
Added a motion blur toggle to the options menu (following user requests)
Added the ability to alter the amount of motion blur
Fixes to some motion blur rendering issues
Fixes to some texture mapping issues
Other graphical improvements, such as smoother vegetation transitions
Various stability fixes
Lighting updates to some cut scenes
A Mixed Bag
On the whole, PSU's Joe Apsey enjoyed his time with Just Cause 4, describing the main campaign as an "enjoyable ride… full of thrilling gameplay moments". However, alongside the technical issues mentioned above, he felt some of the game's optional content felt a little outdated.
You can read the rest of Joe's comprehensive Just Cause 4 review, here.