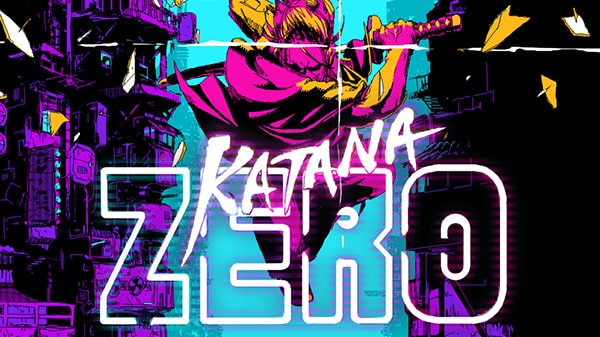 As far as I'm concerned you can never have enough hyper-kinetic, ultra-violent samurai platform games that are drowning with enough style to refloat the Titanic. So it is then that the news of Katana ZERO coming to PS4 this March is very much welcome indeed.
Katana ZERO looks like a challenging samurai slasher with style to spare
Looking like a frankly delirious mixture of Hotline Miami and the equally superb (even though it skipped PS4) Mark of the Ninja, Katana ZERO is a neo-noir, action-platformer that casts players as a supersonic samurai warrior who must carve up her enemies and manipulate time to uncover the mystery of her past.
Boasting beautifully acrobatic combat that allows you to dodge attacks, unleash traps and even deflect gunfire back at your enemies, Katana ZERO definitely would seem to embrace the same pulse-pounding template that made Hotline Miami so compelling.
What makes the combat in Katana ZERO bare an even greater resemblance to Hotline Miami is the manner is in how it is predicated around a one-hit, one-kill mentality. Where things are different with Katana ZERO however, is that when when you die, you can simply rewind time and take another crack at the encounter.
Beyond its combat, Katana ZERO also leverages hand-crafted level design whereupon players can employ a number of different tactics to get the job done (hence the reference to Klei's Mark of the Ninja). With a rich story told through cutscenes and cinematic flourishes, Katana ZERO is looking rather promising indeed.
You can catch the Katana ZERO therapy session trailer below:
Developed by Askiisoft and published by Devolver Digital, Katana ZERO releases sometime in March 2019.