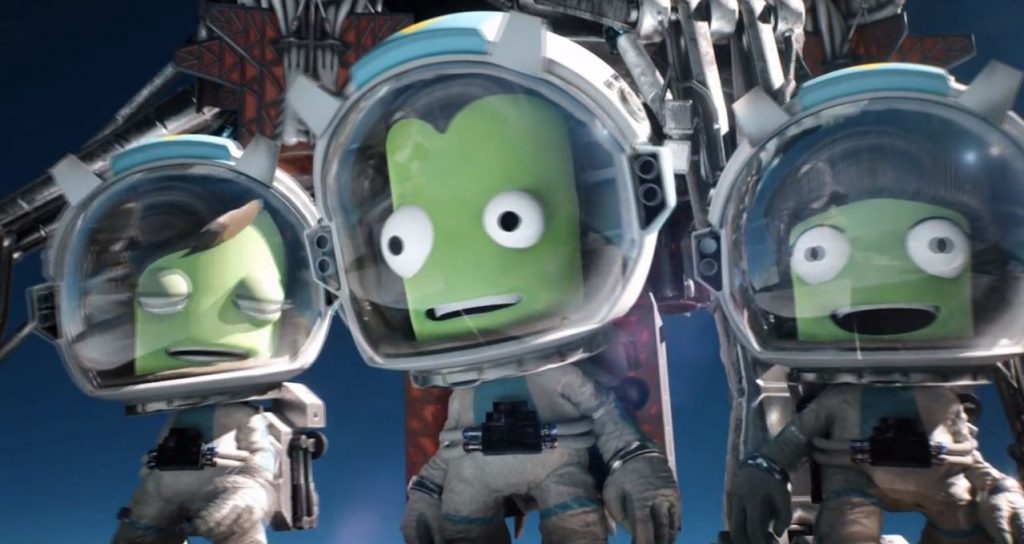 In a surprise announcement, Kerbal Space Program 2 has been announced for PS4, Xbox One, and PC. The game is set to arrive in 2020.
The game is being published by Private Division, the publishing label of Take-Two. A new, Developer story vi-doc has also been released offering a look at the development of the upcoming title. You can watch both of them below.
But, first take a look at the description for the game from the official website:
Kerbal Space Program 2 is the sequel to the acclaimed space flight simulation game Kerbal Space Program from Star Theory and Private Division.

With the original Kerbal Space Program having become one of the most beloved games of all time and now bigger than ever, Kerbal Space Program 2 has been fully redesigned from the ground up to meet the demands of modern and next-generation space exploration, all while maintaining the monumental foundations of the first game. Build a space program, construct powerful spacecraft, design resource-gathering colonies, and much more to uncover the secrets of the galaxy. A plethora of exciting new features will captivate veteran and returning players, as well as usher in a whole new wave of Kerbonauts to the ingenious and comedic world that has entertained millions of players.
The Gamescom convention hosts almost every major publisher in the industry, including Sony Interactive Entertainment. The convention kicked off with Gamescom Opening Night Live a reveal show hosted by Geoff Keighley, the Creator of The Game Awards. You can rewatch the livestream here.
If you need to keep up with all the announcements from the show you can head over to our landing page for the event which has every announcement made during the show. You can also see the announcements as they happen by heading to our Gamescom 2019 Feed.
Kerbal Space Program 2 arrives on PS4, Xbox One, PC in 2020.