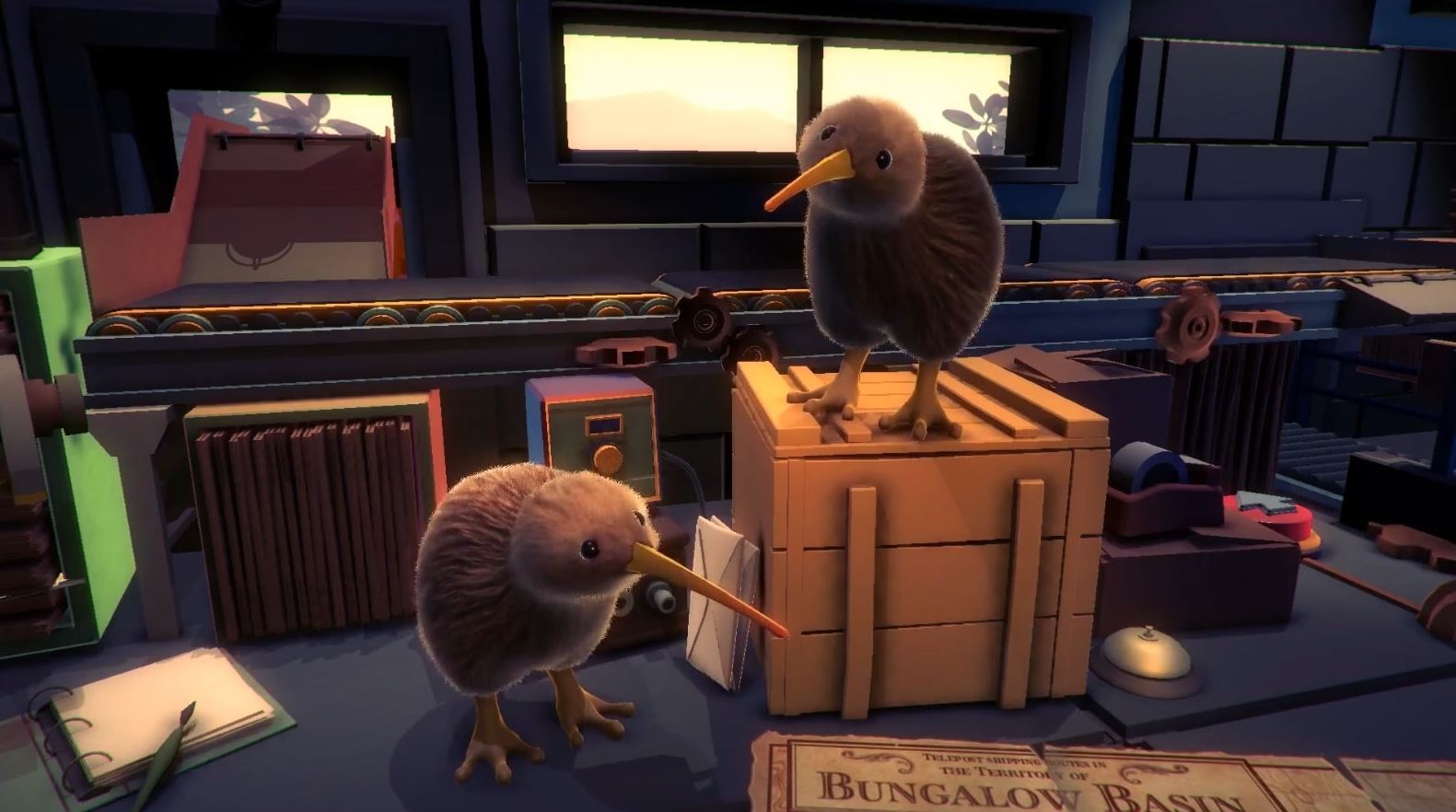 Stonewheat & Sons have announced the release date for KeyWe on PS5 and PS4, a unique puzzle-solving game that puts you in the shoes of Jeff and Debra, two kiki birds.
Working at a post office, both of them will need to collaborate together to type telegrams, send messages, and ship parcels. With both online and local co-op, the PS5 version will also make use of the DualSense's haptic feedback and adaptive triggers to feel what it is like to traverse this office.
The pitter-patter vibrations of Jeff and Debra walking along with mailroom can be felt, alongside the feeling of pulling and pushing packages around. One of the cooler mentions on the PlayStation Blog is being able to feel the popping of bubble wrap.
Pre-orders will get you access to the Early Bird Pack, which offers four unique customisation items, the cassowary cowl, the Zuni, the Buck's Big Bushy Beard, and the Experimental Postal Pack.
You can watch the KeyWe release date trailer below:
KeyWe releases for PS5 and PS4 on August 31, 2021.
Source – [PlayStation Blog]